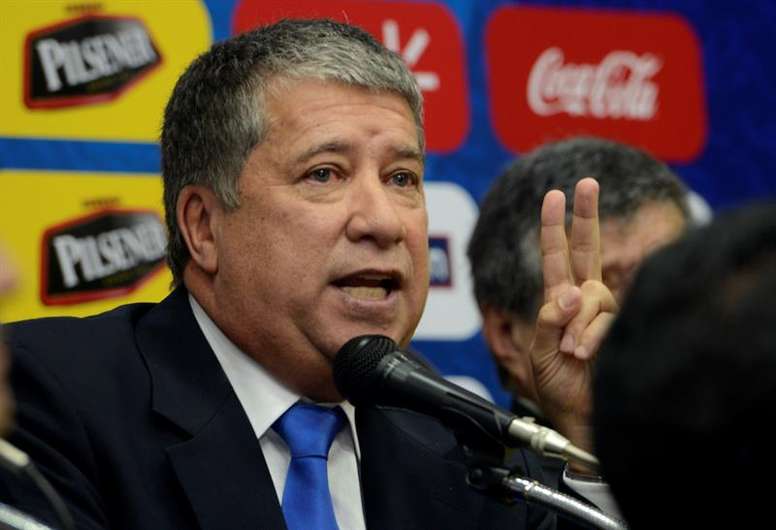 Ecuador coach holds a 45 second press conference!
The Colombian warned before beginning the post-match press conference that he would not accept questions and that he would just say a few words on the clash which left Ecuador bottom of Group C with no points.
'Bolillo' Gomez carried out a 45 second analysis in which he showed his frustration with the errors his players committed in the Chile goals.
"We've conceded two goals, one from a corner and the other from a throw-in inexplicably. We have lost again," said the Ecuador coach.
Gomez thought it was an even game with few chances for both teams in which Ecuador had more possession, but Chile would the individual battles.
"Good night, best wishes for everyone and sorry, but I prefer not to talk the way I am right now," he concluded before getting up and swifty leaving the press room at the Estadio Fonte Nova in Salvador.