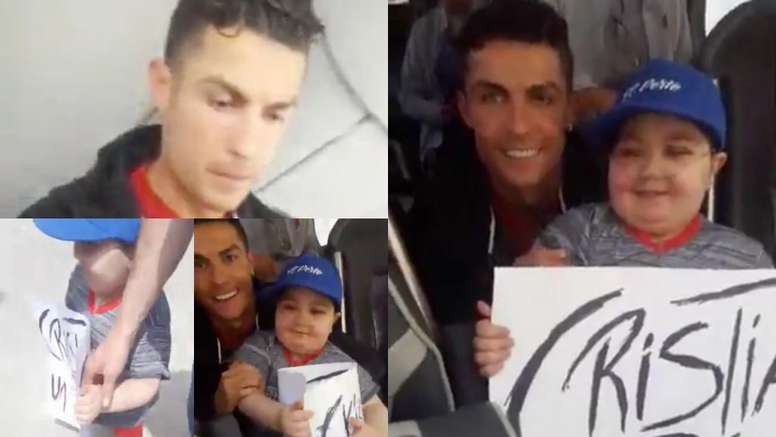 CR7 stops bus to say hello to a child with leukaemia who asked him for a hug
On the eve of the Portugal-Holland game which will determine the first Nations League winner, Cristiano Ronaldo showed his more human side towards a young child. Eduardo Moreira, an 11 year-old who suffers from leukaemia, got one of the greatest moments of his life.
In a video shared by his father, you can see the Portuguese bus stopping, according to 'Noticiasaominuto' at the request of Cristiano himself. Eduardo Moreira as well as a group of fans were in front of the vehicle.
Portugal had just carried out their final training session before the final and Eduardo Moreira, who was looking for a great birthday present. He had a placard which said: "Cristiano, give me a hug".
When Ronaldo saw this, he ordered the bus to stop. The child's father spoke to some members of the Portugal team and Cristiano went towards the front of the bus. There, with a wide smile, he hugged Eduardo Moreira and took a photo with him. A day which the young boy will never forget.