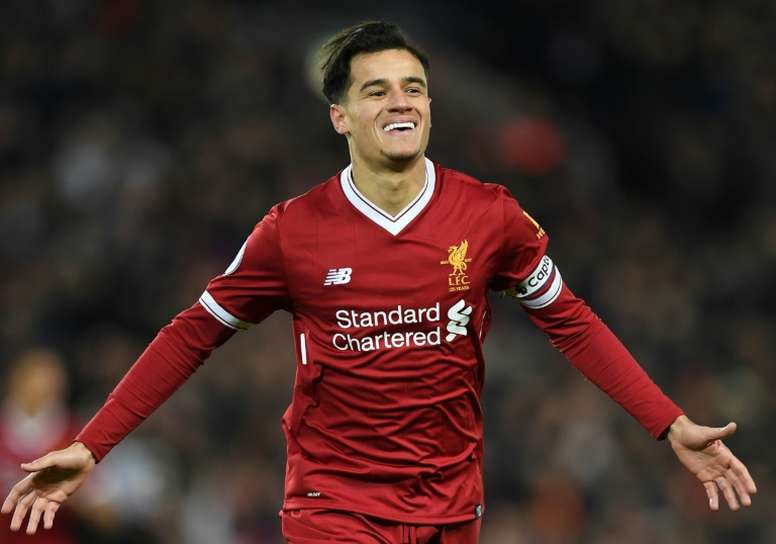 "Coutinho was the Messi of Liverpool"
There is no room for Coutinho at Barcelona. Once his loan at Bayern is over, Barca will look for another destination for him. After having an ankle operation, the player could miss the rest of the season, a blow for Barcelona and the player, who wanted redeem himself in the final part of the season.
Speaking to 'Talksport', ex-Barcelona manager, Frank de Boer, was surprised at the fact that Coutinho hasn't managed to find a spot in Barcelona's starting XI with the role that he had at Liverpool. "I think Coutinho was a player where everything [went through] him, every ball went to him at Liverpool. He basically did what Messi does at Barca", he said.
De Boer still remembers him: Liverpool grew with him on the pitch. "And the thing is you see how everything worked together, it was like a machine", he continued.
For De Boer, the problem was that Barcelona already had Messi: "I think we saw that with Barcelona. There's only one that can do that now and that is Messi".
"The team adapts to Messi's play and if you have to adapt for two players like this, it's difficult. I think Coutinho is an unbelievable player but sometimes he doesn't fit the puzzle", he analysed.
And he wanted to make clear that Coutinho is a great player, although he doesn't fit in at Barcelona at the moment: "It doesn't mean that you are not a great player when you can't play for Barcelona".