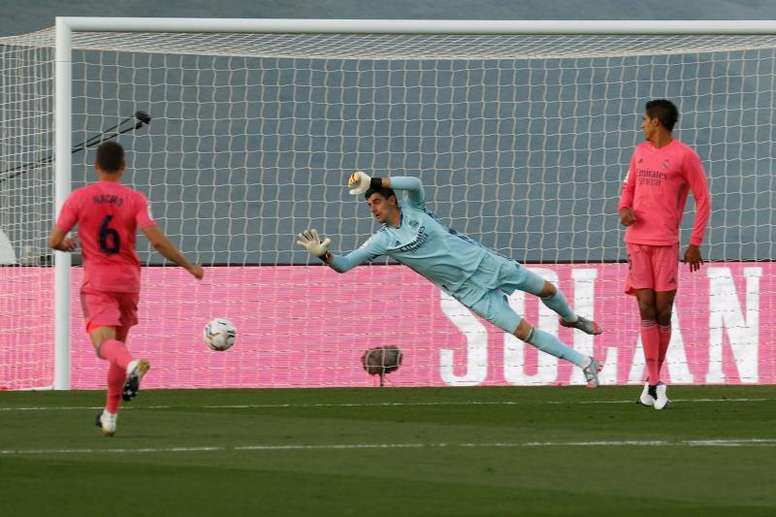 Cadiz leave Real Madrid shocked with a 0-1 win
Cadiz's victory today at Alfredo di Stefano will go down in history for the club in what was their first trip to Real Madrid in more than a dozen years.
Cadiz made an impressive start to the game which will have shocked many watching from home as Madrid struggled to contain a prolific Cadiz that had four close chances in a matter of minutes.
Sergio Ramos saved Madrid early on by a stunning offline clearance that looked sure to go in. However, even an in-form Ramos couldn't stop a determined Cadiz.
A goal from Choco Lozano in the 15th minute left Madrid shellshocked. The striker was on the receiving end of a short through ball into the box and controlled the ball well to chip Courtois close to the six-yard box.
Around the 20 minute mark Madrid seemed to switch on and from then on in Cadiz's dominance in the match came to an end. If it wasn't for a brilliant Courtois, Cadiz could have been 2 or 3 goals up at half time.
The second half saw Zinedine Zidane make 5 subs to try and salvage a terrible first-half performance. Ramos also left the pitch and was seen with ice on his knee after a hard clash with Lozano in the first half left the captain in pain.
Despite an incredible amount of attacking pressure and some good individual performances from the likes of Casemiro and Nacho, Madrid could not find the net.
The match ended 0-1 despite a resurgent Real Madrid bombardment of the Cadiz defence. A historic win for the recently promoted side.