The latest news from Racing Club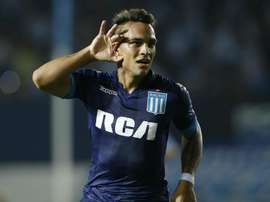 "Everything is almost set" for Lautaro Martinez's switch to Serie A, according to the young Argentina forward.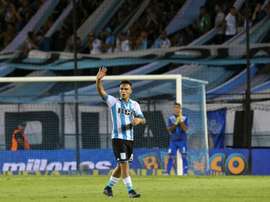 Inter Milan have been heavily linked with a move for Argentinian forward Lautaro Martinez, and former Inter man Hernan Crespo has come out in praise of his compatriot, comparing him to Sergio Aguero.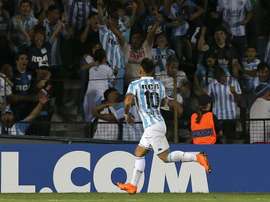 Inter appear to have won the race to sign Racing Club striker Lautaro Martinez, as a "pre-agreement" has been reached with the Serie A club.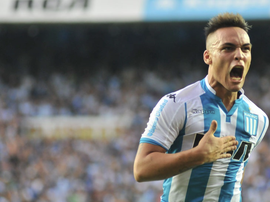 Lautaro Martinez is one of the men of the moment in Argentina and South America. His spectacular debut in the Copa Libertadores has done nothing but draw more attention to the forward and his dream of playing at the World Cup.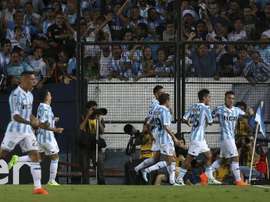 Racing Club and Atletico Nacional claimed wins as the Copa Libertadores group stage got underway.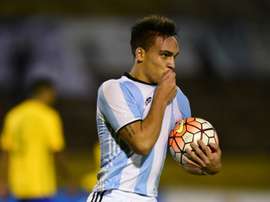 Rising Argentine star Lautaro Martinez, touted as a potential newcomer in Jorge Sampaoli's 2018 World Cup squad, is set to sign a deal worth over 25 million euros ($30 million) with Inter Milan, the Italian press reported Friday.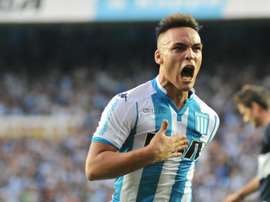 Inter look to have beaten Atletico Madrid to the signing of talented striker Lautaro Martinez, according to Racing Club's president.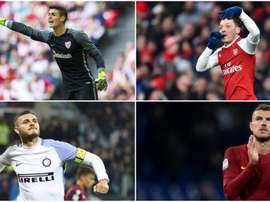 The January transfer window led to a wave of rumours, whispers and reported "advanced talks" between clubs, but many of what looked set to become the biggest moves of the month never came to pass.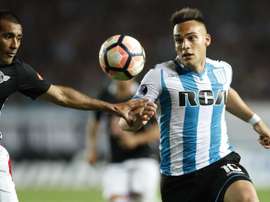 In a interview for 'Clarin', Lautaro Martinez spoke about his possible departure from Racing Club in the summer revealing that Atletico Madrid are the club who have expressed the most interest in signing him. Although, they aren't the only ones.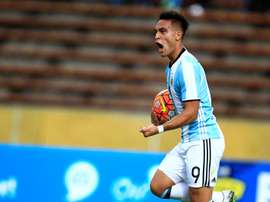 Having previously been linked with Atletico Madrid and Real Madrid, forward Lautaro Martinez has agreed to raise his Racing release clause.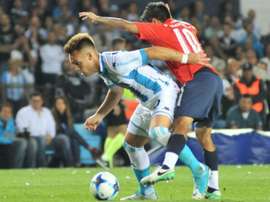 Atletico Madrid have been accused of giving a medical to Racing Club's Lautaro Martinez by club president Victor Blanco.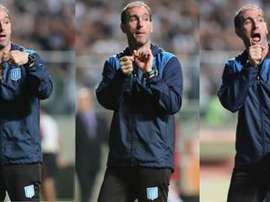 A senior member of the Argentine club staff was caught on camera pretending to eat a banana after his team were knocked out of a continental tournament by Brazilian opponents.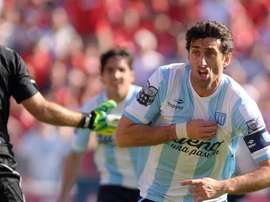 The former Inter striker has announced his decision to retire from football in June after deciding to play for another six months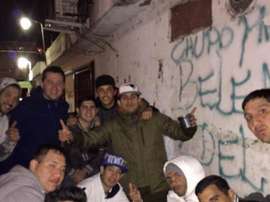 After returning to his childhood club Boca Juniors in the summer, deadly striker Carlos Tevez has been spotted playing cards on the streets of Argentina's capital.