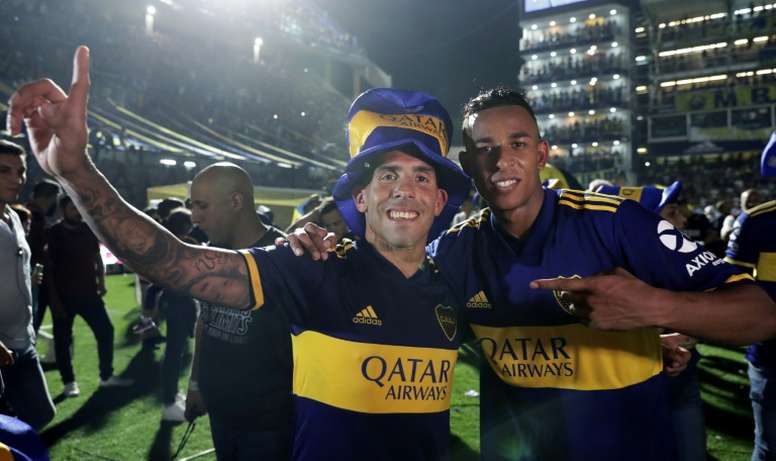 Boca to renew Tévez until end of Libertadores
Carlos Tévez's goal to win the Argentinian league could well sign the script of a story full of ups and downs but with a happy ending. His contract is up in June 2020.
Despite his contract ending on 30th June, Boca's intention is to get Tévez to sign a renewal. However, Boca will only do so until the end of the Copa Libertadores, 'Ole' inform.
The aforementioned source also assures that if all competitions are suspended because of COVID-19, Boca Juniors will offer him a renewal for at least 1 more season.
The intention of both parties is to end his deal on the park, not from the offices, as is happening currently. The stamp to the new contract could happen in the next few weeks.
Boca Juniors' recent history cannot be explained without Tevez, and Tevez cannot be understood without La Bombonera. Both are condemned to understand each other to put the finishing touch on a great career.