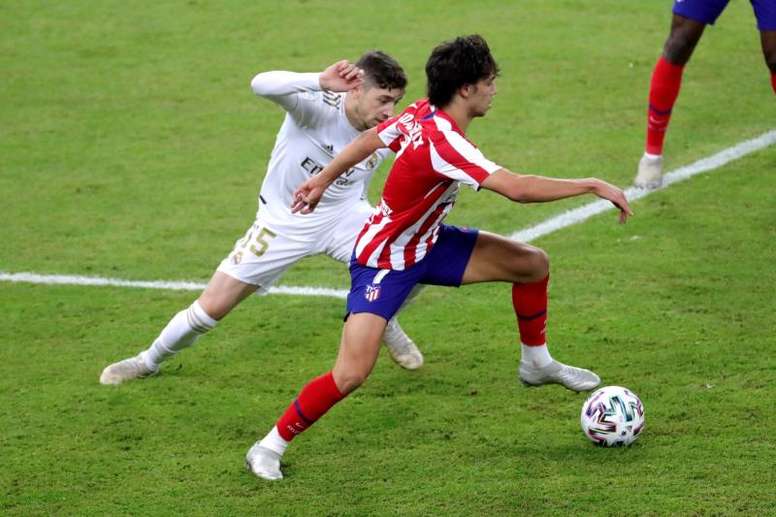 Betfair will pay those who bet on Atletico because of Valverde's tackle
After the defeat against the eternal rival, and especially the way it happened, the bookmaker decided to reward those who bet on Diego Simeone's team.
Betfair reminded fans of that tackle by Fede Valverde, which probably cost Atletico Madrid the title, with the player sent off and eventually leading the game to penalties, where Real Madrid ended up coming away with the title.
"Morata was on his way to score, but sometimes there are suprises in matches. Atletico fans deserve a reward," said Betfair, after announcing that it will pay the bets of those who had chosen Atlético as champion.
"We have no doubt that Atletico's fans will be up in arms today after their team lost the Super Cup on penalties to their neighbours. Morata could have scored in the last breath of extra time if it hadn't been for Valverde's tackle," insisted Betfair spokesman Sam Rosbottom.
"We sympathise with all those users who bet on Atletico Madrid, on their victory in the Supercup and on those who bet on their victory against Real Madrid. That's why we've decided to consider those winning bets. These users will find a free bet on their account with the same amount they would have received if Atletico had actually won the tournament," he concluded. A gesture that will certainly not make Atletico fans happy about the outcome of the match, but at least it will calm the displeasure of those who decided to bet on title.