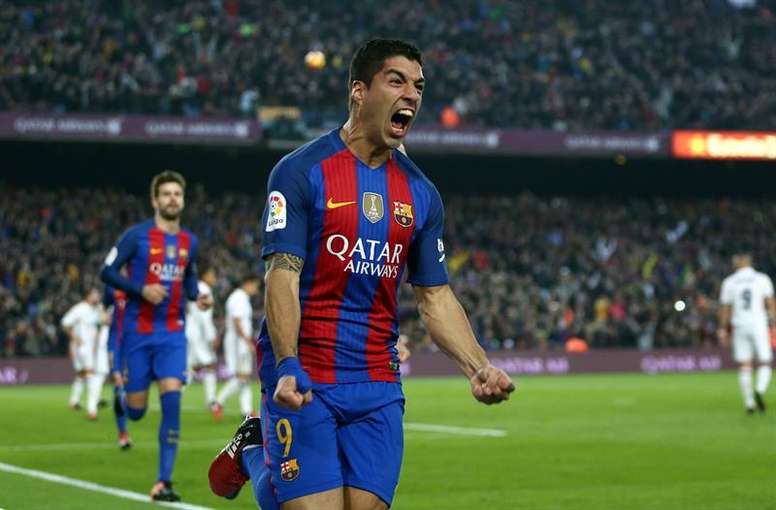 Suarez to sign new Barca deal
The Uruguayan joined his current club in 2014 from Liverpool and has become a key player. His current contract runs until summer 2019 but Barca want to keep him longer.
The 29-year-old is supposed to sign a deal which will tie him until summer 2022 to the club. "Suarez is going to get a renewed contract very soon, it's done, just a few small details need to be sorted and we'll announce it in the next few days or weeks," the club's president said.
"It will be a great Christmas present, not necessarily for Luis as he already knows he's going to continue here, but for football fans. For us he is an important character, he forms part of this spectacular trident we have, which helps the entire team function," he told 'Cadena Celeste'.