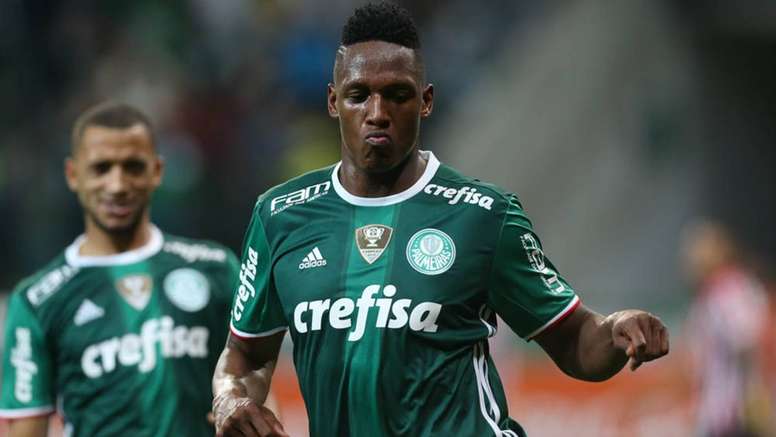 Barca set to sign South American star... but not until after the World Cup
That's according to Palmeiras' sporting director Alexandre Mattos, who told 'GloboEsporte' that the player will join Barca but not in January as first thought.
Mattos confirmed that the Brazilian side have reached a deal with the Catalan giants that will see the Colombian centre-half move to Spain but that his current employers will keep hold of him until the end of the current campaign.
Mattos also revealed that the Catalans will pay 9m euros for the 22-year-old, with late, rival interest from the likes of Inter Milan and Sampdoria not enough to for Barca into a bidding war.
As such, it appears that the Colombian international's move is finally confirmed, even if it will have to wait until next summer.