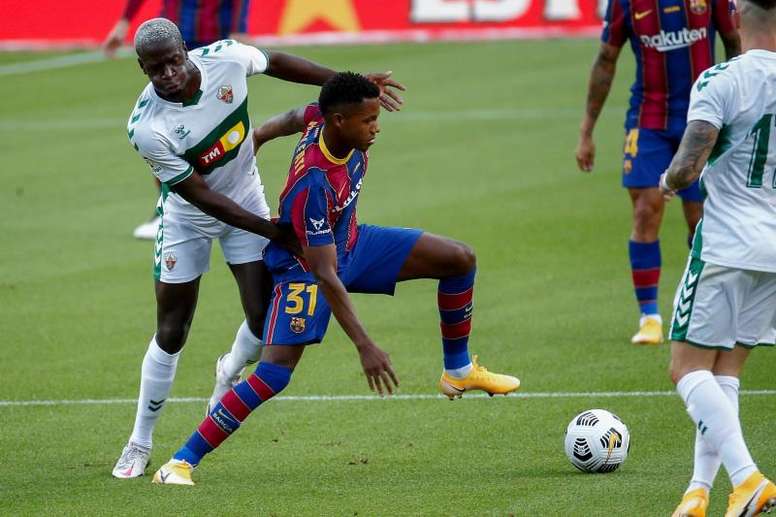 Barca say "no" to 150 million for Ansu Fati
At just 17 years of age, Ansu Fati is the one who has been chosen to lead the Barca of the future. In spite of how important he is for the team, the attacker, who made his debut on August 25 2019, against Betis, has suitors everywhere.
One of the clubs most interested in the footballer is Manchester United. The Red Devils are still behind Chelsea or Liverpool in terms of their signings in the transfer period and could stand to strengthen their squad.
It is true that Barca has never raised the option to the English side of taking their young star. In fact, 'Marca' reports that Barcelona received an offer from Jorge Mendes of 150 million (125 million + 25 in extras) which they rejected immediately.
The source states that the club did not want to even talk about the subject and rejected it before it was presented by the Portuguese agent. In England, they are saying that this team is none other than United.
To avoid any more rumours about Ansu Fati's departure, the club signed the youth player to the first team: he will wear the number '22' and his release clause will be increased to 400 million euros.
In spite of this, the club must take care of its young star if it does not want to see another talented footballer go out the back door again, something that seems to be happening more frequently at Barcelona.