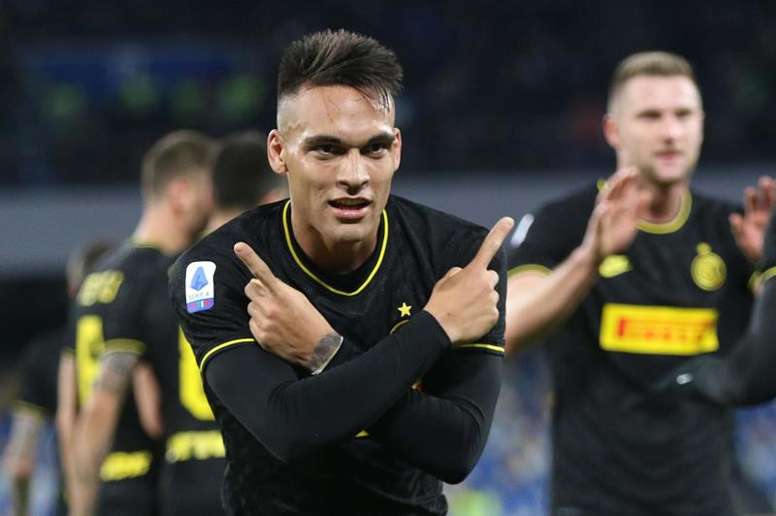 Barca rule out signing Lautaro via release clause: they will negotiate after
Lautaro Martínez continues to be the first name on the FC Barcelona agenda. Barca want him in their attack for 2020-21.
But the club aren't thinking about paying the 111 million euros that comes stipulated in his release clause. A clause that runs out of date on 7th July.
From then on, Barca will be forced to negotiate a fee with Inter. And according to 'Sport', that is exactly what they are thinking of doing.
They see the 111 million euros of his clause as exorbitant and will let time pass. From 7th July, they will negotiate with Inter the possible transfer of Lautaro.
The Catalan newspaper affirms that Barcelona are optimistic with regards to his signing. They think that Inter will give in and they will reach an agreement.
Lautaro Martínez will play a key role. The most logical thing, the source says, is that he pressures if he wants to go to Barca so that Inter give the green light to his transfer.
Barca are reportedly thinking of paying around 65 million euros and including some players in the deal. 'Sport' affirm that Inter are reportedly interested in Junior and Emerson, who is currently on loan at Betis.