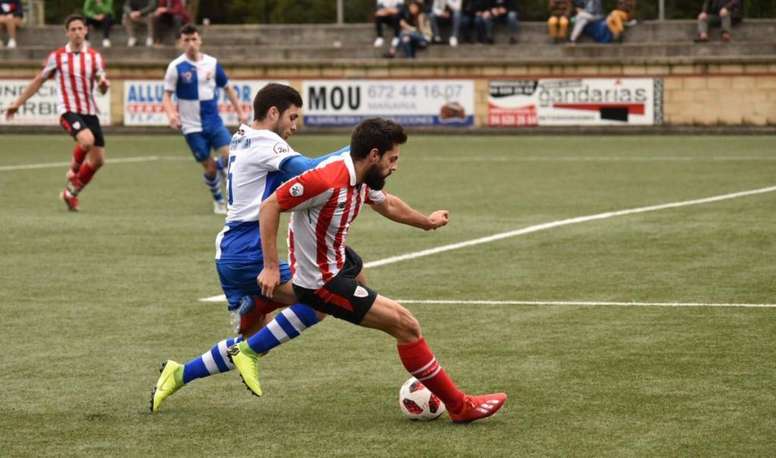 Barca insist on signing Villalibre on loan
Barcelona have been interested for a while in getting the young Bilbao player Asier Villalibre on loan. He is just 21.
The Spanish striker plays for Bilbao Athletic (Athletic Bilbao B), a team for whom he scored 23 goals in 38 matches. These stats made the Catalan side interested.
Athletic would be in favour of sending Villalibre out on loan so that he gets experience in order to try and play for the Athletic Bilbao first team in the future.
Athletic Bilbao's sporting director, Rafa Alkorta, admitted that the player could well and Barca are continuing to insist on getting him during this summer's transfer window, 'AS' report.