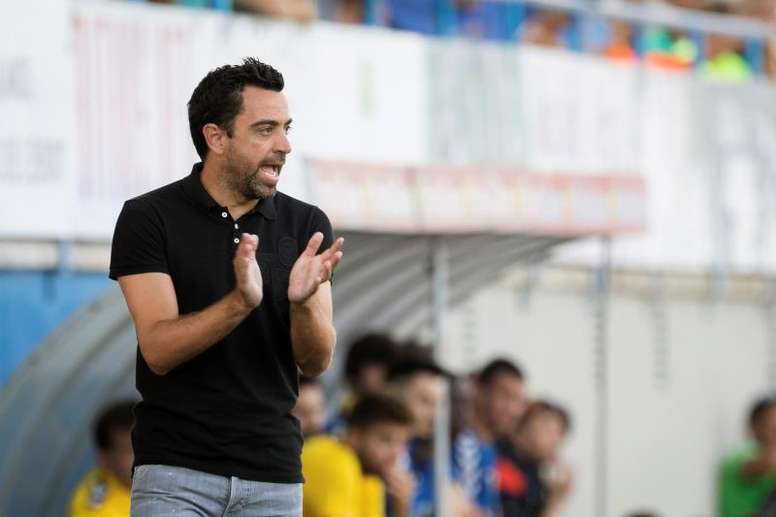 'AS': Barca's senior players want elections and Xavi as coach
Times of change are on the way at Barcelona. The ridiculous performance against Bayern in the Champions League has made everyone realise that it is the end of an era at the Camp Nou.
The generation which led the club to plenty of glory is coming to an end. Both the board and the heavyweights in the dressing room like Gerard Pique verbally expressed the need for radical changes starting with the departure of important players.
The central defender was one of those who went out to speak publicly and he did so supported by the dressing room. 'AS' writes this Friday that the senior players supported Pique's comments and they have their own view over what should happen from now on.
The first thing is something which even people outside the club have called for: presidential elections. Not even president Bartomeu himself has ruled out this possibility. Pique said he was willing to leave, bit he hopes the president is brave enough to call elections himself.
"The atmosphere is too tense. It can't be fixed with a one or two new faces, everything needs to be changed." The paper says an important member of the squad has said this.
'COPE' had already said that Messi had already asked for elections and a mass changes otherwise the Argentine could leave in 2021.
The other request from the players is a leader who unites all the players, knows the club and has personality. The name on the lips of many analysts, fans and members of the club is that of Xavi Hernandez.
Despite that, it seems like the board's number one choice at least in the short term is Mauricio Pochettino. Leo Messi would be happy with his arrival.