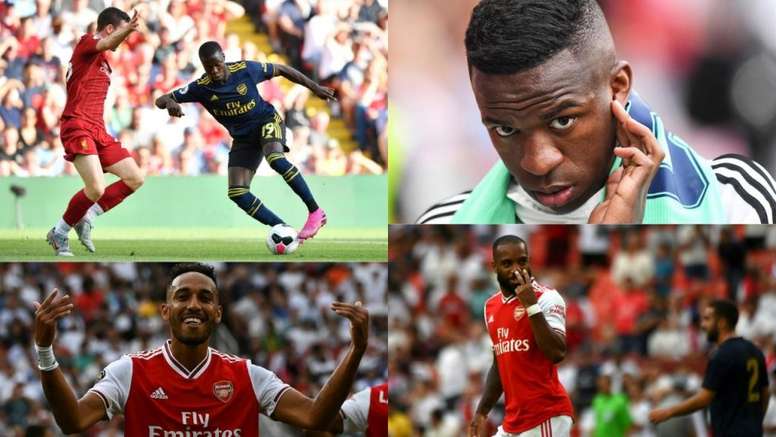 Arsenal's dream strike force: Aubameyang, Lacazette, Pepe and Vinicius
Arsenal's attack is already excellent with Aubameyang, Lacazette and Pepe. Vinicius would have given Unai Emery an alternative and the chance to make some changes.
'UOL Esporte' assures that not only PSG wanted the Brazilian striker. The French outfit revealed their interest in Vinicius when it was known that Real Madrid would not object to Neymar's move, something which did not finally come off.
But Real Madrid rejected the idea, as well as that of him going to the Emirates Stadium, where Dani Ceballos is. Real Madrid consider Vinicius to be a vital player for the future.
Currently, he is not playing very much under Zinedine Zidane, but Vinicius, with Brazil at the moment, is asking to play on the right.