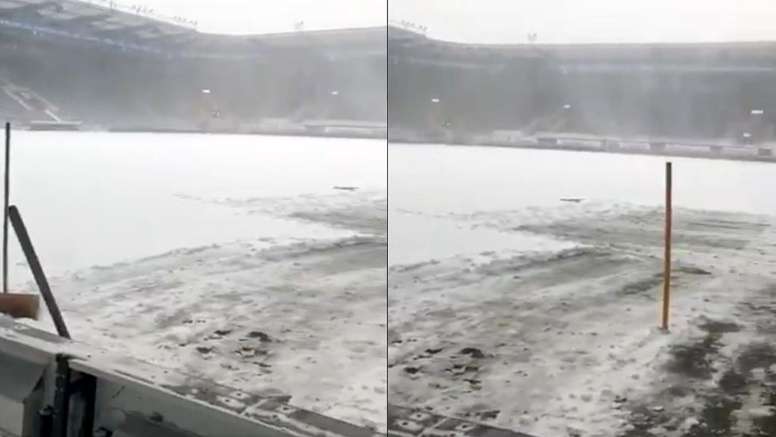 Arminia Bielefeld v Werder Bremen postponed due to snow
Heavy snow which has hit Germany in the last few days has caused the Bundesliga match between Arminia Bielefeld and Werder Bremen to be postponed, the DFL confirmed. The game was due to start at 18:00 CET.
The Bundesliga 2 match up between Paderborn and Heidenheim also succumbed to the wintry weather.
A heavy snowstorm hit Western Germany overnight and the pitch at the Bielefelder Alm was covered in snow.
In the video, posted by Werder Bremen, you can see how the field of play was unplayable. Both clubs confirmed the decision on their media channels.
February 7, 2021