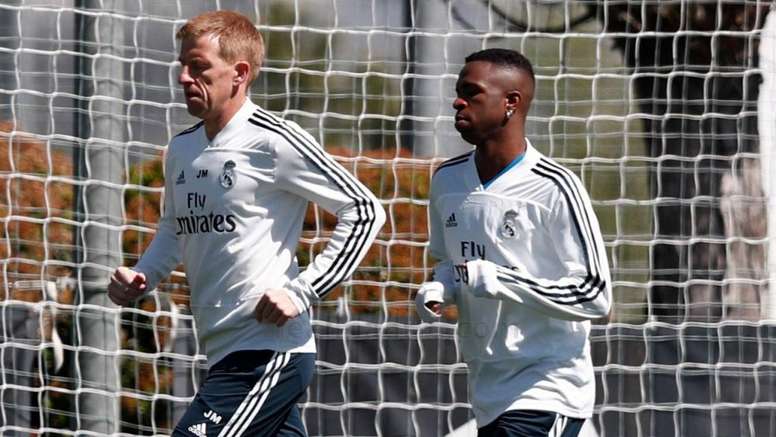 Zidane announced Vinicus will return
Vinicius, injured on 5th March in the Champions League against Ajax, is getting closer to return as he increases his work load which he is doing on his own. The ligament tear in the tibiofibular joint of his right leg which he suffered is now healing and Zidane wants to get him back as soon as possible.
The Real Madrid coach confirmed that he counts on him for next season. "He is one of these which has just arrived this year and he is young," said the Frenchman, who expressed his desire of not waiting until next season to see him in action and work on his progression with him.
"I want to get him back before the season finishes. He is going well, because he is now training on the field and I think that although I cannot say exactly the date, he is going to join the team and soon he is going to be with us," he added in the press room.