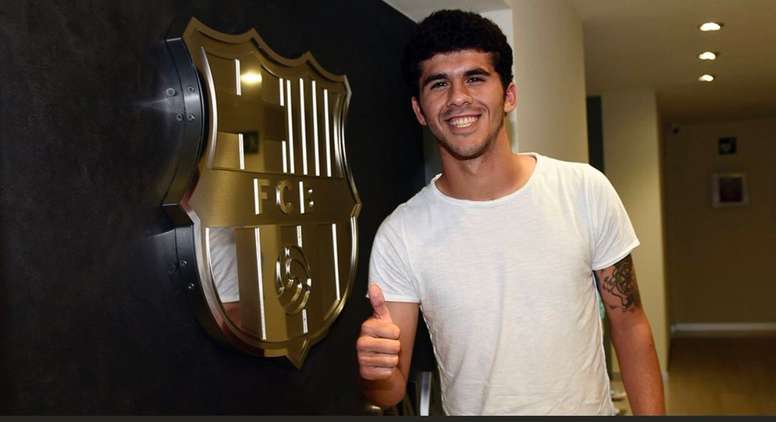 'You are 18 years old, play for Barça and you think it is Disneyland'
From the age of 20 years old, a footballer starts to really think about their future. Aleña, to continue at a good level, will need a break with Barcelona, but to this point he has only had a few minutes with Valverde's side this season.
In an interview with 'Sport' magazine, the central midfielder assured that the relationship he has with his father and family is a fundamental source of support, if he is to continue fighting at one of the biggest clubs in world football.
Aleña insisted: "There are moments in your career where you think that you have done everything. When you are 17 or 18 years old, you earn some money, you play at Barcelona... and you think that it is Disneyland."
For Aleña, the key had been having an experienced person alongside him, his father: "It helps that the advice my father gave me serves me well, to continue with humility, because I know that this is not real life, and that we soccer players live in a bubble. Without him, I might have had a completely different mindset."