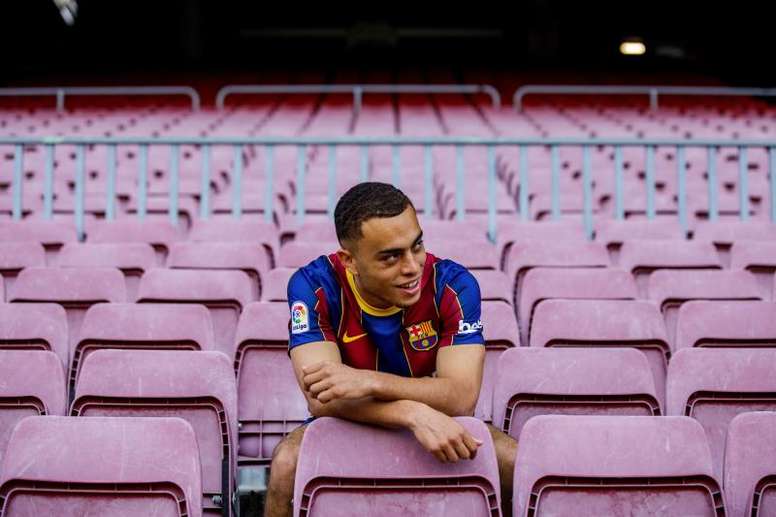 Wthout Junior Firpo and Jordi Alba, Dest looks set for Getafe start
Barcelona's small squad is giving Ronald Koeman a bit of a headache. The coach had to work with very few players in recent days because of the international plays and the absentees and things are not improving.
Preparation for the visit to Getafe has not been the best and the match is a big one for Barca ahead of the 'Clasico'.
Koeman is thinking of resting Lionel Messi, but he may not be the only surprise in the XI. The club are expecting Jordi Alba to be out for the Getafe clash, but there was hope of Junior Firpo being fit.
The former Betis man has had injury problems for several weeks and he was expected to return around now. However, 'AS' says that the left back will continue to be out for another few days. He is still not ready to force things because that could end up leading to a more serious injury.
Without left backs, it seems like Sergino Dest will start on that flank in Getafe. He played some minutes against Sevilla due to Jordi Alba's injury and he will have no choice, but to do the same again for now.
Curiously, Barcelona have been through this situation in recent seasons on different occasions and Semedo, another right back, had to be played as an temporary measure too often.
It does seem like, in any case, that Jordi Alba will be ready for the clash against Real Madrid on 24th October, but it would be ideal if Junior Firpo became fit as soon as possible. Barca have the Champions League just around the corner and Jordi Alba does not want to be overworked so early on in the campaign.