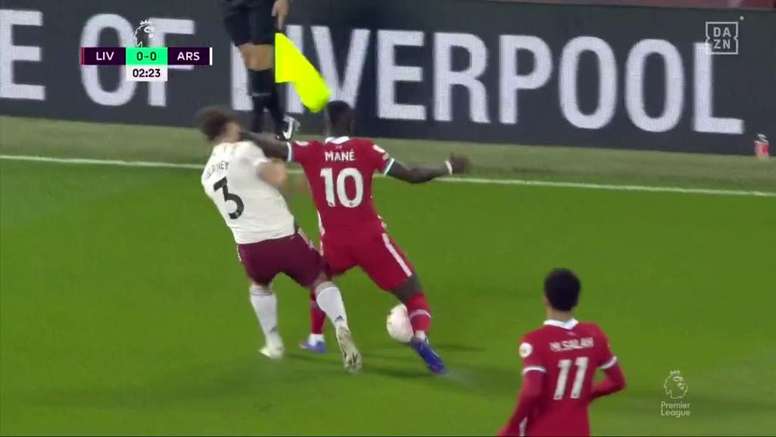 Was it red? Mané only saw yellow for this elbow to Tierney
Liverpool could have been a player down at the start of the first of their double fixture against Arsenal. The game was off to an intense start and after only three minutes the controversy began.
Sadio Mané was trying to control the ball when Kieran Tierney went to challenge him for it. The Liverpool player swung his arm out to defend his position and ended up hitting him in the face.
The replay showed how Mané had elbowed Tierney. Arsenal immediately called for a red card for Mané.
"Red card!", could be heard clearly through the speakers. However, referee Craig Pawson only showed him yellow and there was no correction from VAR.