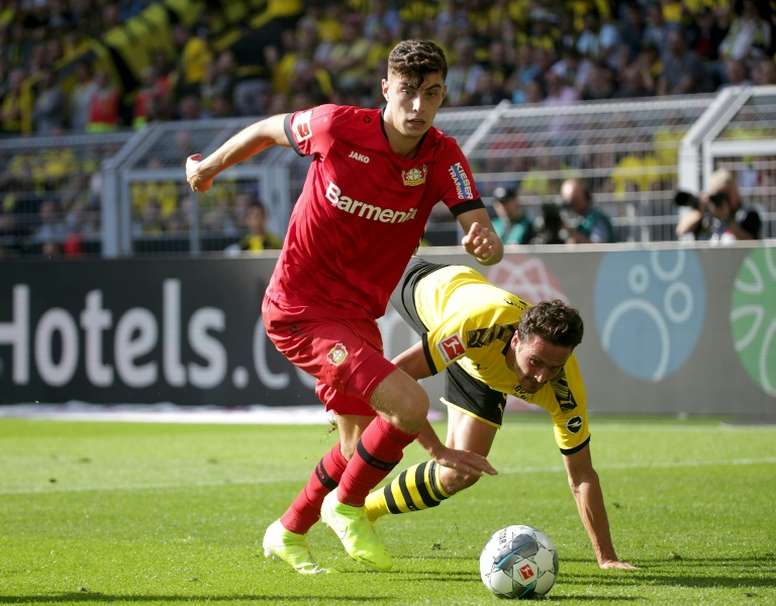 Warning for Madrid and Barca: Havertz worth 100 million
According to 'Sport1', the Bayer Leverkusen board have now set his asking price at 100 million. His contract doesn't have a release clause, so the club will always be in charge of future negotiations.
The aforementioned source also revealed a statement from the club's sporting director, Simon Rolfes: "He is a player that is clearly at the pinnacle of European football, if he goes, it won't be for a small price"
In this way, the only thing left for Havertz to do is continue to be a shining light and justify his high asking price that Bayer Leverkusen have placed on him. Last season he surprised Europe with 20 goals and 6 assist in 42 matches. This season he has scored 3 with 1 assist in 10 matches.
The German CM is one of the most highly-rated German players. Lothar Matthaus, the last German winner of the Ballon d'or, considers him his "succesor" to win the award.
Furthermore, has he also ben compared to other great assets such as Mbappé, Jadon Sancho, Joao Félix and De Ligt, The player was recently included in the 9 most expensive players under 20 in the world.