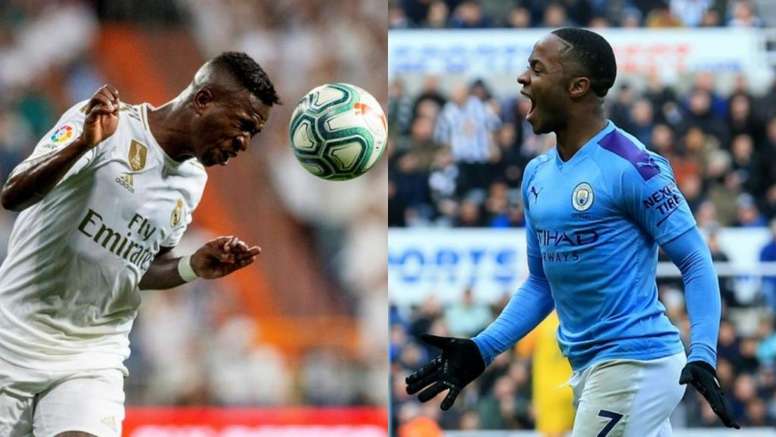 Vinicius compared his beginnings with Sterling's... What does 'big data' say?
Possibly tired of hearing the constant complaints about his lack of goalscoring, the Brazilian's response at the end of the match gave us food for thought. There's nothing like diving into the biggest database in the world of football to prove it.
Being as objective as possible in the comparison, we analyzed only what was done in Liga. We put on the one hand Vinicius' first year at Real Madrid right up until December 12. On Sterling's side, we take as references the 12-13 and 13-14 season, his breakthrough seasons at Liverpool, for which he played at the time.
As you can see, Vinicius is right and he is wrong. In the Brazilian's first season, he averaged 0.21 goals after scoring two in 864 minutes, and gave no assists. In the same period, after 1748 minutes played (more than double), the English winger signed the same average in both goals and passes: 0.1, as he got a pair of each.
However, the difference in the second year (we insist, counting only Sterling's season until 12 December) is overwhelming in favour of the now City player: 0.37 goals and 0.24 assists per game after scoring nine goals and six assists.
Vinicius' average, after a goal and one assists, is now down to 0.18, also a consequence of having played considerably less.
Aditionally, Sterling clearly has better aim, reiforcing the argument for those who say Vinicius struggles to score goals. While the Englishman needed 11.5 shots per goal in his first year, the Brazilian needed double the time: 22.5. As for the second half of the semester, the gap was even wider: 5 and 17, respectively.
The statistics also change considerably considering all the competitions in the study rank (five in the case of Sterling, four in the case of Vinicius).