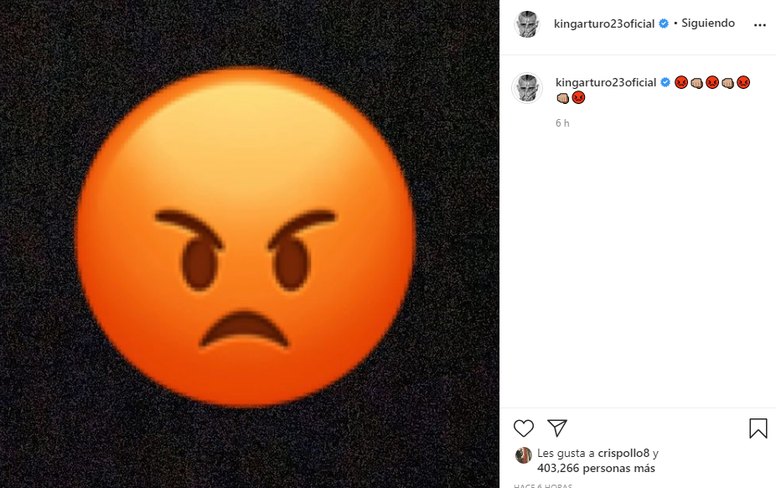 Vidal's anger after being sent off against Madrid
Inter were quite affected after losing to Real Madrid at the San Siro (0-2). The Italians have it very difficult to continue in the Champions League, but they aren't going to give up.
Without any doubt, the expulsion of Vidal punished the Italians. At 0-1, the Chilean, who bitterly complained about a penalty that didn't even exist, argued with the referee.
A time came in which Vidal confronted him and the referee, after seeing that he continued protesting, showed him the double yellow and the corresponding red, so he left his team with 10 very early on.
Far way from recognising his error, Vidal, who suffered his second red card against Madrid in the Champions League, went on his Instagram profile and published a very striking image.
The midfielder didn't hesitate in uploading a picture of an angry face, with a message full of punch and angry face emojis. His anger was more than evident.
November 25, 2020