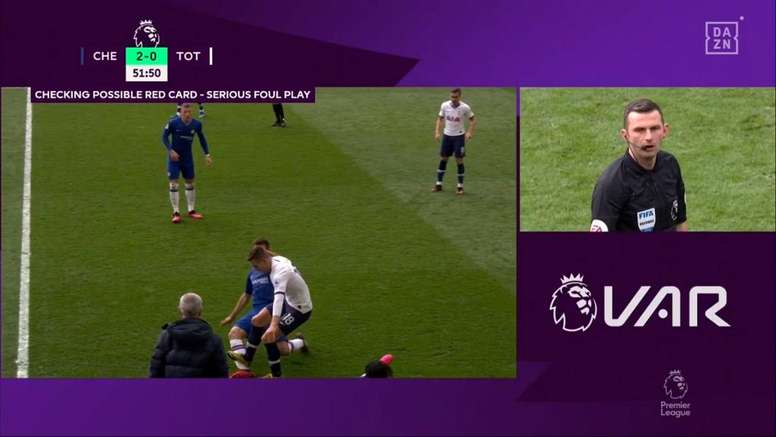 VAR admits mistake after criminal Lo Celso challenge goes unpunished
Chelsea v Tottenham had a moment of controversy just like in the first game when Son was sent off for a foul on Rudiger. Once again in England, fans were very upset.
The incident occurred at the beginning of the second half. In the 51st minute, Giovani Lo Celso was protecting the ball and Cesar Azpilicueta threw himself to the floor for it.
In that incident, the Spanish defender put his foot to it and the Argentine midfielder stamped on his leg with his studs showing.
It seemed a clear red card as Lo Celso could have seriously injured Azpilicueta. However, the VAR checked and decided that the stamp did not deserve a red card. That caused a lot of controversy.
February 22, 2020" async>
After the game, Jake Humphrey of 'BT Sport' said that the Premier League had admitted that Lo Celso should have been sent off. "We have been speaking to Stockley Park who have admitted they got the decision wrong and Lo Celso should have been sent off," he wrote on Twitter.
February 22, 2020