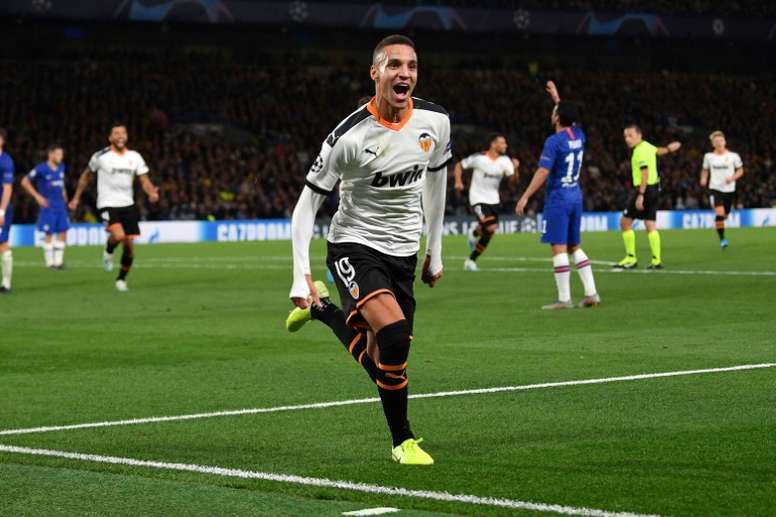 Valencia victorious after Chelsea's missed penalty sees them lose out!
Valencia went into this game with a new manager Celades, who nobody really wants at the club, after shock sacking of Marcelino, especially the players and there has been a lot of controversy surrounding his appointment. He needed a result tonight after their heavy 5-2 defeat against Barcelona at the weekend. Frank Lampard continued to trust in his in-form youngsters, who were hoping to get a result and start the Champions League off well.
The game started off well for Chelsea, with them pretty much dominating, as Valencia could not get into the game at the start, we saw a lot of chances from the 'Blues', in the first 15 minutes, but nobody made them count.
In the 17th minute, Champions League debutee Mason Mount had to go off injured after Coquelin went in late and caught him, meaning he received a yellow card. Mount was very frustrated to go off, as Pedro Rodriguez, who has been out for a month due to injury, came on as his replacement. Mount's Champion's League debut only lasted quarter of an hour. Chelsea will be hoping his injury is nothing too serious.
After this, Valencia started growing into the game a little bit, as Chelsea found themselves in a bit of danger after Valencia pressed and put a little pressure on the home side. In the 32nd minute, Jorginho received a yellow card for a late challenge on Kondogbia.
Just minutes before the first half ended, Willian had probably the best shot of the half, after he had a clear, on-target shot, but the keeper made an outstanding save to deny him. It was pretty much all Chelsea in the first half, as Valencia had yet to find their form and Chelsea had shot after shot, but they could not convert and make it count when it mattered the most. 0-0 at half time.
Valencia came into the second half looking a lot stronger and more confident. They had more shots and pressured Chelsea a lot more. In the 73rd minute, Kovacic fouled Gaya just 30 yards away from goal and gave away a crucial free kick, which Valencia managed to take advantage of. Gaya played the ball into a good area from the free kick and Rodrigo sneakily slotted it past the keeper and into the back of the net. Valencia took the lead, surprisingly, after the 73rd minute, uniting everybody in the controversy-drawn team.
After this, Chelsea were desperately trying to get something from the game and tried to up the tempo and the pace. In the 84th minute, the perfect chance arose for them...
Tomori won the header from a corner ball and it hit Wass' hand. There were calls for a penalty, as the referee did not initially give it and so VAR needed to check this. After around 2 minutes of checking from VAR and the referee, he decided it was, in fact a handball, and therefore a penalty was given. Substitute Barkley stepped up to take, much to a lot of his teammates surprise, as Giroud is the usual penalty taker, he was confident about taking it, but his shot hit the crossbar and went over.
4 minutes added time saw Chelsea battling for a goal, to atleast secure a point out of the game, but they could not get anything and the referee blew the whistle, with the final score being 0-1 to visitors Valencia.
Full time saw Chelsea's first home defeat in Europe for over three years and Frank Lampard will go away feeling disappointed that his team could not start off this European campaign on the right foot. Valencia will go away with a bit more confidence in their team and manager and their supporters will now have something to smile about after all the turmoil off the pitch.