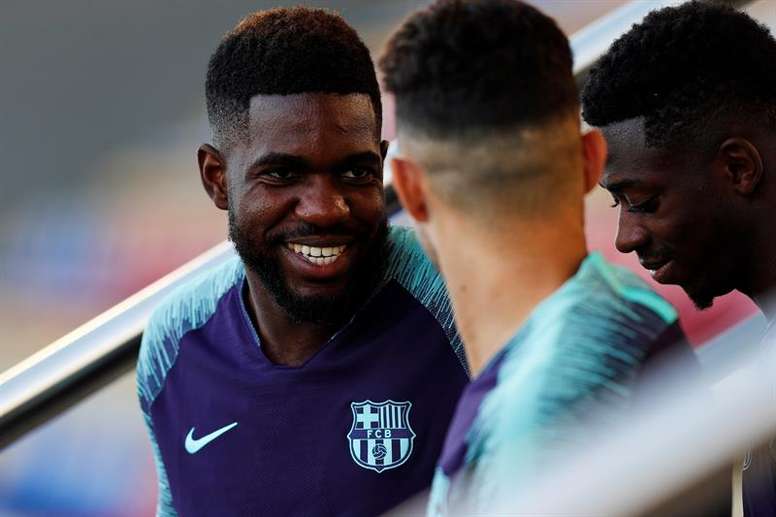 Umtiti could be sidelined until 2019
The Frenchman, who lifted the World Cup in July, sustained the injury in Barca's defeat against Leganés - it now appears that Umtiti's knee is not healing as planned.
As reported in Spanish newspaper 'Sport', the healing process is taking longer than expected and now the club must decide whether to opt for knee surgery or to undergo regenerative treatment for the cartilage.
If surgery is undergone, the 24-year-old would likely be sidelined until the new year, which will be a huge problem for the 'Blaugrana' side - they have looked poor at the back in recent weeks and stand without a win in their last four league matches.
According to 'Mundo Deportivo', Umtiti will miss Barca's top-of-the-table fixture with Sevilla as well as 'El Clásico' in October.