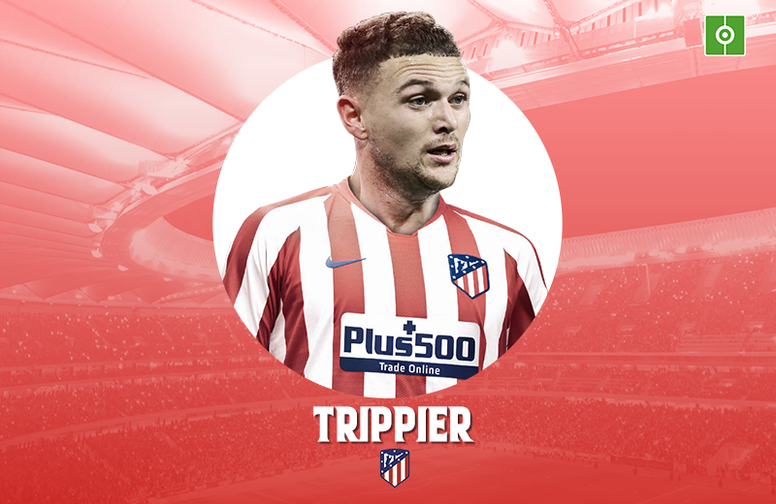 Trippier seals move to Atletico Madrid
Kieran Trippier's move to Atletico Madrid has been confirmed this Tuesday afternoon by both clubs. The 28 year-old right back joins on a three year deal.
The deal has been confirmed by the two clubs and Tottenham have released a very brief statement, rather surprising given that he has spent four years at the club and helped them to reach the Champions League final.
"We have reached agreement with Atletico Madrid for the transfer of Kieran Trippier. The right-back joined us from Burnley in the summer of 2015 and made 114 appearances for us in all competitions. We wish Kieran all the best for the future."
Atletico on the other hand, have shown their delight to add the English international to their rank. The club call him a "fantastic and experienced player" as well as being "versatile" and having "a fantastic right foot." The club also mention all his achievements including his 16 games for England, his dangerous set pieces at the 2018 World Cup and the fact he was chosen in FIFA's Best XI for that tournament.
Neither club have released how much the transfer has cost, but reports suggest it was for around 25 million euros.
One thing that will be interesting to see is how he adapts to his new surroundings. The footballer does not speak Spanish and Diego Simeone and number two German Burgos do not speak English. However, he will have the help of teammates such as Alvaro Morata to make the settling in process easier.
In his 114 appearances for the North London side, Trippier scored two goals and gave a massive 24 assists. After narrowly missing out on the Champions League last season, he will have the chance to win the Champions League with Atletico, coincidentally where he played his last game for his former club. That was the Champions League final defeat to Liverpool.
July 17, 2019
July 17, 2019