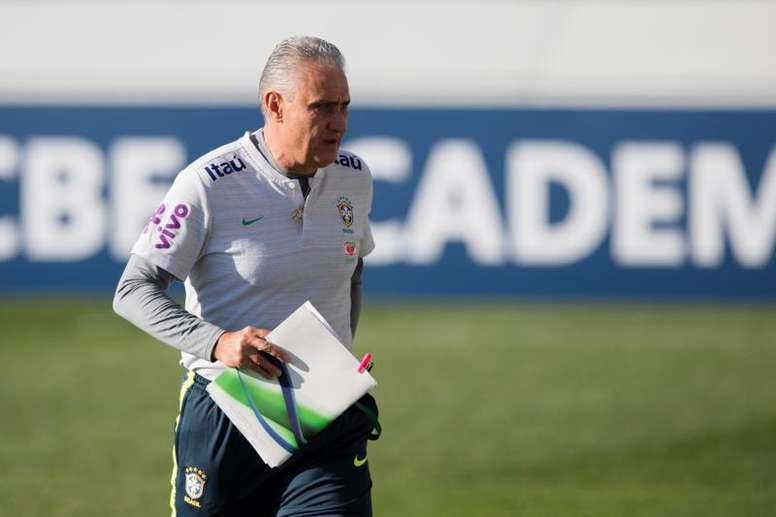 Tite gives (even more) hope to Vinicius
"No, (the list is not finalised). The last two friendlies could offer up new possibilities," said the coach in a preview of an interview with 'Esporte Espetacular', which will be released in its entirety next Sunday.
The coach said that until he discloses the squad list on 17th May, he will accompany "all the players, all the matches, the training sessions, as much as possible.
"When it comes to defining, we define and look forward. We're not going to please everyone. It's human," he said.
He also acknowledged that the national team had a lower-than-expected performance in the last two friendlies, in which they drew 1-1 with Panama and beat the Czech Republic 1-3 after a first half to forget.
"I know Brazil were underdogs, that we played badly, but it takes time for situations to adjust. And another: what we've learned isn't just theoretical, it's practical," he said.
Real Madrid winger Vinicius Junior is one of the players with a chance of being on the final list for the Copa America, even though he hasn't yet made his senior debut.
However, his participation this week in the presentation of the new kit of the 'Canarinha', held in Rio de Janeiro, was interpreted as a sign that he may be among those called up.
Vinicius is in the final stretch of recovering from a right ankle injury that prevented him from making his debut with Brazil's first team during friendlies with Panama and the Czech Republic.
He is expected to reappear with Real Madrid later this month, so he will have just over two weeks to prove to his coach that he deserves a place among those called for the Copa America.
The five-time world champions will make their debut against Bolivia on 14th June in the opening match of the 46th edition of the Copa América, the world's oldest national team tournament, at the Morumbí Stadium in Sao Paulo, Brazil's largest city.
The second match will be played against Venezuela at the Fonte Nova Arena in Salvador, in the northeast of the country, and will return to the Paulista capital to close the group phase at the Corinthians Arena against Peru.
However, Tite said that his project and the final goal of the 'Canarinha' is the preparation for the Qatar World Cup 2022.