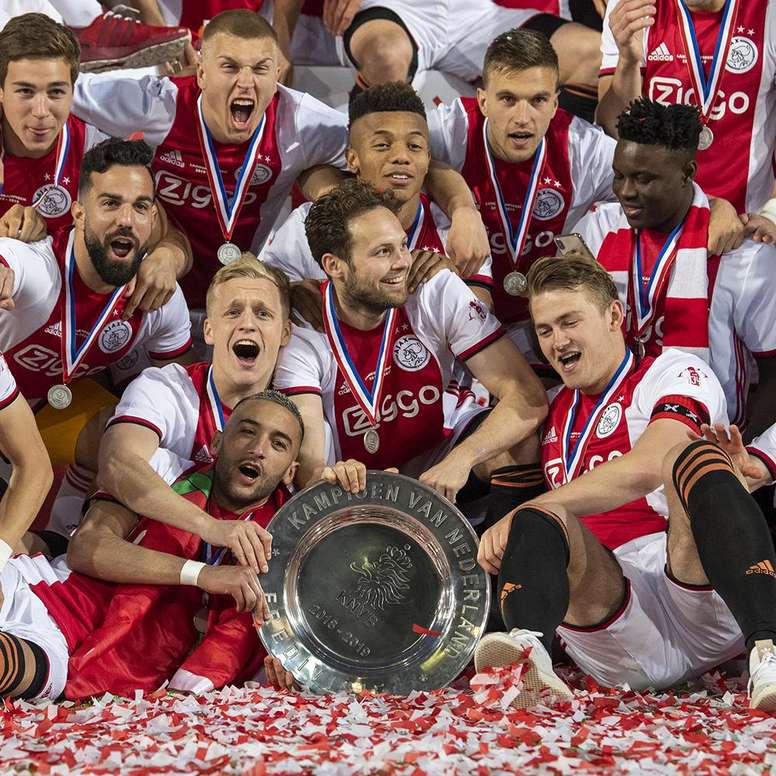 'This is no time to say if I will go with De Jong'
"We just won, this is no time to say if I will go with Frenkie de Jong," said the Ajax defender at the end of the De Graafschap-Ajax clash, after which Ajax won their thirty-fourth Eredivisie.
And although it was entirely justified not to tarnish the celebration, everything suggests that his move to the Camp Nou is well underway. In spite of this, De Ligt asked for time.
"I have to analyse things this summer and by the end we'll see what happens", he insisted in statements to 'FOXSports'.
In spite of this, rumours will accelerate in coming weeks, since Barcelona seem very willing to let time pass before securing one of the most promising central defenders in Europe at the moment.
If they do, it will be thanks to the stellar season the De Ligt has had with Ajax. Domestic success, as well as reaching the Champions League semi-finals.
"I've been very happy this year. This team is fantastic. We're all friends and when we're on the pitch we feel like we're playing in the schoolyard," he said.
For De Ligt, the most important thing has been "the spirit of the group. We've created a bond and we're proud of it. The season has been great. I enjoyed the Cup, the League and the Champions League, although the elimination against Tottenham hurt."
At Barça, despite the economic juggling which his arrival would force, they are convinced that the effort required for Matthijs De Ligt would be well worth it.