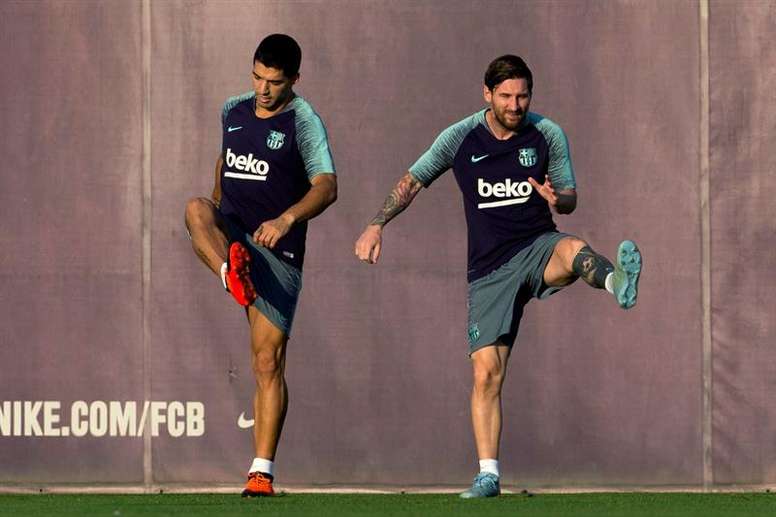 'The squad is better than last year'
André Gomes, Mina, Digne and Alcácer all left the club, but Barcelona are more than satisfied with the current squad than what they have had in recent years. This was highlighted in the words of Pep Segura, the club's sporting director, in an interview with 'Sport'.
"We valued the state of the squad and changes were made as a result. We were looking for a balanced and productive team to achieve success," said Segura in relation to the 125 million euros spent by Barcelona this summer. The club also brought in 82 million from transfers out of the Camp Nou.
"The market allowed us to sell players who we didn't need - the result was not fortuitous, but the result of hard work. We're happy and satisfied and I think the squad is better", insisted the director.
Segura denied that a precedent had been set when it comes to selling so well and so high, as he acknowledged that each transfer window is different. "The business of football is based on the buying and selling of players, but each window marks perspectives that can be fulfilled or not. It depends on the management that is done and the youngsters who come through...," he insisted on the matter.
The 'Azulgrana' sporting director also ruled out contemplating the departure of Rakitic and spoke of a "lack of adaptation" in relation to Yerry Mina, for whom he said came "an interesting offer": "From the sporting point of view, we would have liked him to have adapted more, but, from the economic point of view, his signing has been a success".
To conclude, Segura said that Barcelona do not intend to sign anyone in the winter transfer window, although did not completely rule out the option: "Anything can happen."