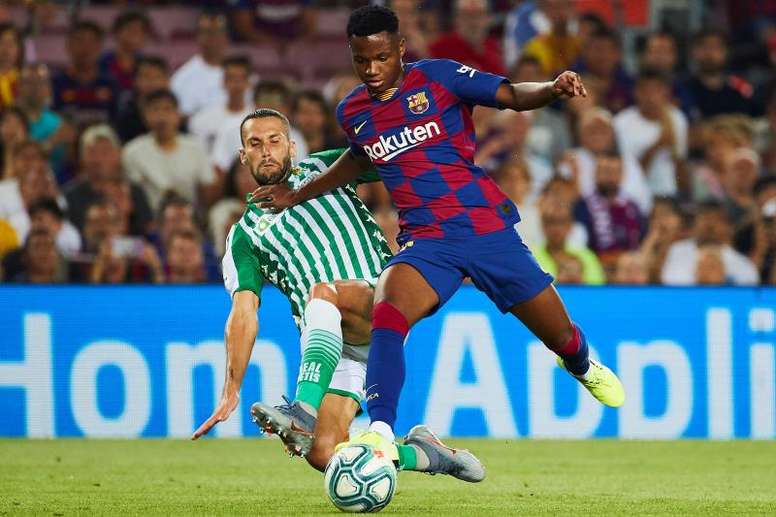 The numbers behind Ansu Fati's contract renewal offer
He stunned everyone with two goals and an assist in three games. Logically, Barcelona does not want its star to be tempted by any offer that may come from other European giants, which is why they are already preparing the contract renewal to solidify their links with the promising youngster.
According to 'Cataluyna Radio', the footballer will sign a five-year contract renewal with a 700,000 euro bonus; from then on, his salary will vary.
Ansu Fati will be earning 300,000 euros a year if he continues in Barça's B team, but if he 'skips' that stage and Valverde considers that he is ready to officially join the main squad, his salary will increase significantly. However, although his performances have been stellar and have certainly created some buzz, there are still doubts whether his switch to the big leagues is permanent or not.
If he remains with Messi, Suárez, and company, Ansu Fati will go on to receive million euros. This is a very common salary within elite football teams... but it is not usually offered to players at such a young age.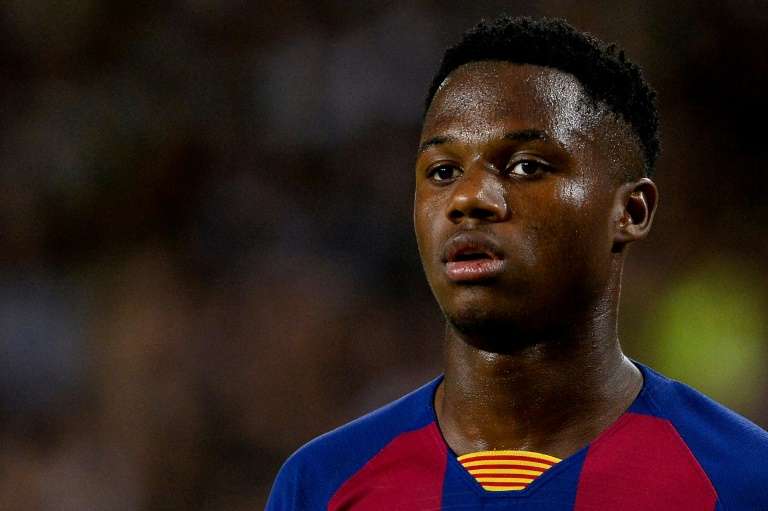 In addition, the Barcelona jewel will also ensure an automatic salary increase of 250,000 euros in his first three seasons; if he signs and becomes a first-team player, he would be earning 1.75 million euros by 2022 (if not renewed again before reaching that date).
Meanwhile, Ansu Fati has already set his sights on the Champions League. The forward traveled to Dortmund and given his recent performances, seeing him on the Signal Iduna Park pitch would not come as a surprise. His goal: to make history in Europe after becoming the youngest player to score a goal in LaLiga for Barcelona.