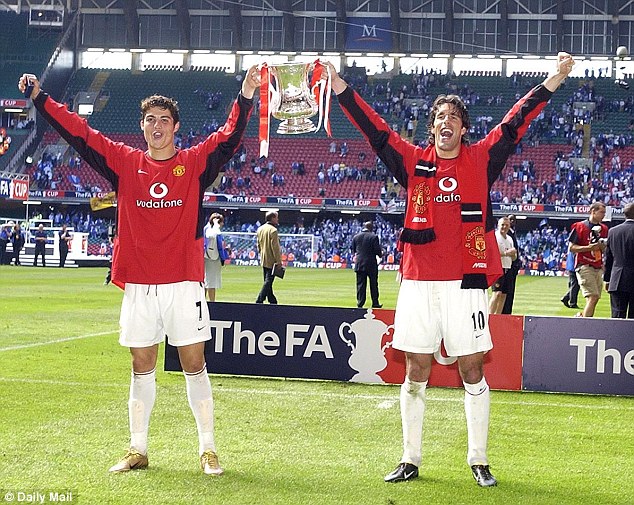 The clash between Ronaldo and van Nistelrooy that ended the striker's Old Trafford career
Former Labour communications chief Alastair Campbell, a close friend of Ferguson, revealed in his recently published diaries the final straw which saw Ruud van Nistelrooy depart Old Trafford.
A favourite for the United fanbase, the prolific striker was shown the door after an altercation with Cristiano Ronaldo, in which comments were exchanged regarding the player's father.
Campbell noted how van Nistelrooy had become impossible to manage, leaving Ferguson no choice facing his exit. 'The last straw was when he told Cristiano Ronaldo he had found a new dad in Carlos [Queiroz, Ferguson's assistant] just after Ronaldo's dad, who was an alcoholic, had died', wrote Campbell.
'Carlos asked him to show respect and he said he didn't respect anyone there. He later apologised but CR was not having it', he continued. 'Alex sent Van Nistlerooy home when he heard about it later. He was not sure what he was going to do with him'.
After scoring 95 Premier League goals in 150 appearances, the Dutchman was sold to Spanish giants Real Madrid. The Portuguese forward later joined van Nistelrooy at the Bernabeu in 2009, but only a few months before the Dutchman joined Hamburg in January.