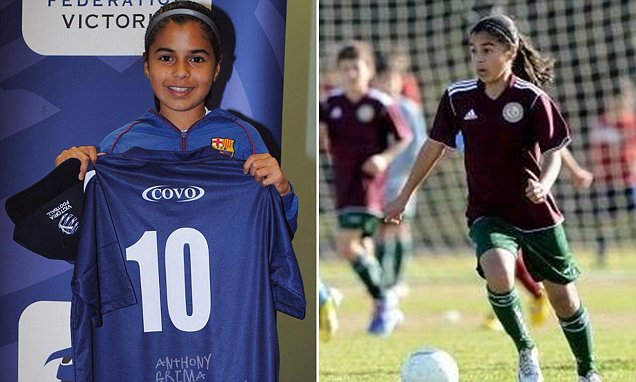 The 14-year-old girl compared to star Messi
14-year-old Jacynta Galabadaarachchi has always played football with the boys until the Austalian officials at The Football Federation Victoria denied the young girls transfer request to play for Kingston City, an U-15's boys' team, because she is a girl.
Fortunately the decision was overturned last week after it was revealed just how talented the young footballer is. Jacynta has caught the attention of Premier League clubs, both Manchesters and Everton.
Her very proud mother, Rosemary Galabadaarachchi told the Daily Mail Australia, "She played very well, she made a weaving run and put a lovely ball through to assist a goal,"
Her daughter started playing football at the age of 5 years. Her mother explained, "Jacynta was playing on the sidelines at her brothers training one day and it was freezing, so I told her to join in,
"She was really good and they asked her to join the team which was an under eight side,"
Watch her moves here!