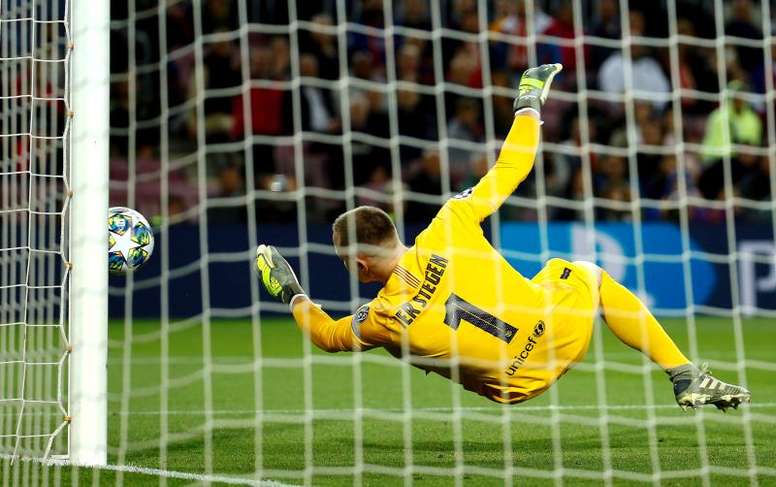 Ter one and only Stegen
Not even half the season has gone by and the goalie has already worked miracles. One of them was in the continental competition. He ended up saving a Reus penalty, as well as being part of a rock solid defence against Dortmund.
In the second Champions League match, he once again made his presence felt. He made an outstanding save to deny Lautaro which would have made it 2-0 to Inter against Valverde's men. That stop kept Barca in the game and the Argentino could not believe what had happened.
On matchday three, he showed his leadership both on and off the field. Barcelona were far from convincing in the one goal win over Slavia Prague and he made it known in the interview area: "There are a lot of things to improve. It's time to talk about some things."
In fact, the team from the Czech Republic were close to embarrassing Barca at the Camp Nou in the return at the Camp Nou. Ter Stegen had to appear again to prevent a dangerous looking cross from going in. Had it done so, the Spanish side could have lost.
When Barca faced Dortmund once again, the goalkeeper made the scoreline remain as it was and once again performed. Despite the fact it ended 3-1, the Germans could have leveled, but the German was there to save his side.
He has not just done it in the Champions League. In the league, he gave a fabulous assist from his own area with a very long punt to set up Suarez against Getafe. He appeared once again at the Wanda. Messi scored the only goal of the game on that occasion.