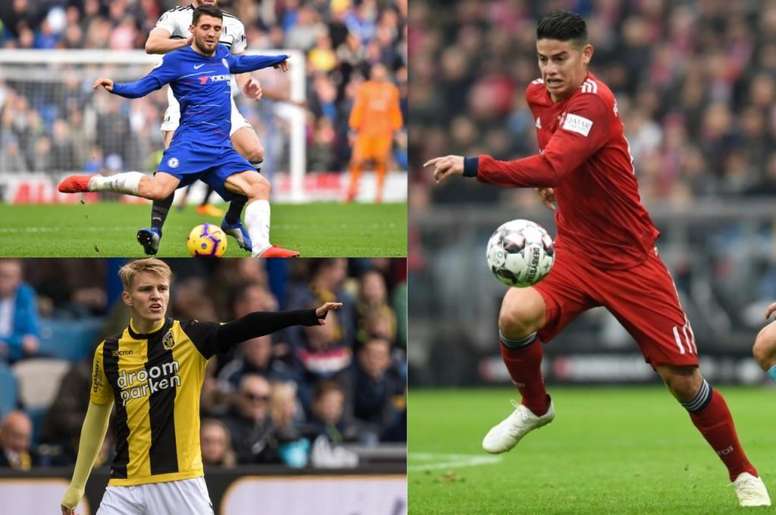 Six sales that could bring Madrid £130 million
There are currently six players at the Bernabeu whose futures are less than clear, and 'El Confidencial' predicts these sales could bring in a whopping £130 million for the club.
The two who are most-likely to leave Madrid in the summer are Mateo Kovacic and James Rodriguez. The first is currently at Chelsea and could bring in £50 million should he be sold to either the Blues or another club.
Rodriguez, on the other hand, is currently on loan at Bayern Munich and is almost certain to leave, with Zidane the one who let him join the German champions on a two-season loan in the first place. His sale could bring in £36 million if Bayern exercise their option to sign him permanently, but he could also sign for another club in a deal that could be worth up to £40 million.
Four other stars are currently on loan at other clubs and could be sold for big sums at the end of the season. Theo Hernandez is currently at Real Sociedad, Martin Odegaard at Vitesse, Borja Mayoral at Levante and Lucas Silva at Cruzeiro. For those together Zidane will hope to bring in another £40 million, bringing his potential sales total to a sizeable £130 million.