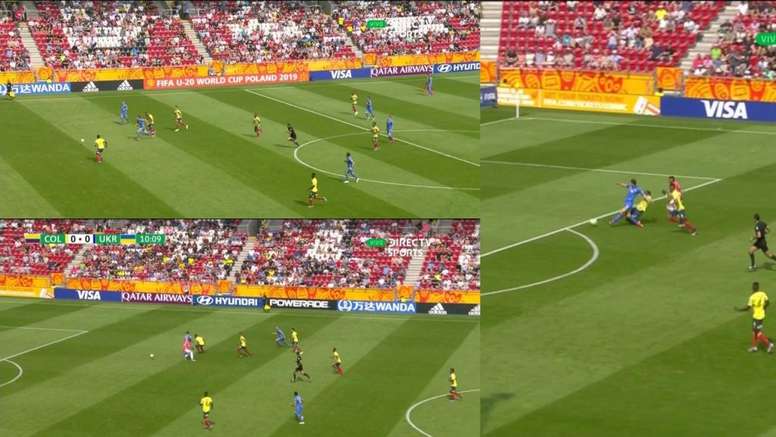 Shocking gift of a goal by Colombia in Under 20 World Cup
Hardly ten minutes had gone on the clock when a ridiculous string of defensive errors put the goal on a plate for Danylo Sikan.
Palma and Vera jumped for the ball with Sikan, Cuesta could not clear, and Mier came out for no reason. He came late and missed the ball and Ukraine picked up the loose ball.
An absolutely comical sequence of events which Sikan took advantage of to open the scoring. The Colombians were perplexed and got off to a terrible start.
June 7, 2019