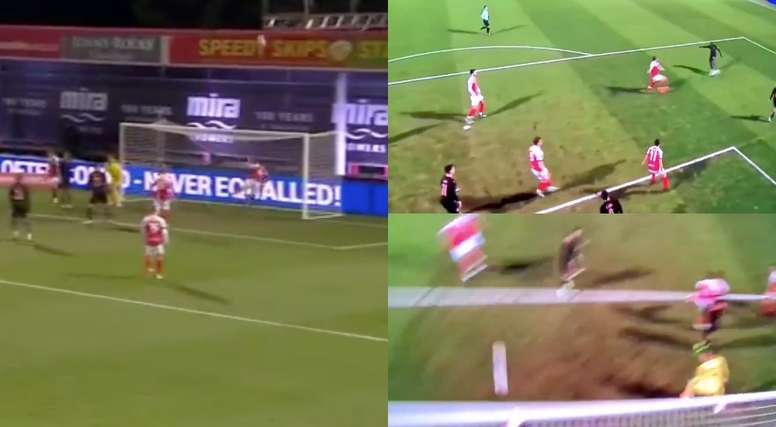 Save of the year? Cheltenham player heads away off the line!
We are only in January and we have already seen one of the best goalline saves of the year. It came at a League Two club.
Cheltenham hosted Premier League giants Manchester City in the FA Cup and even put up a good show in the first half.
But they could have conceded very early on when Benjamin Mendy had a glorious opportunity. De Bruyne put in the cross and the ball fell to the full back whose powerful shot caught the home keeper out of position.
When it looked certain Man City would score, Ben Tozer appeared from nowhere to head the powerful effort away for a corner. It was a sensational effort in defence.
January 23, 2021