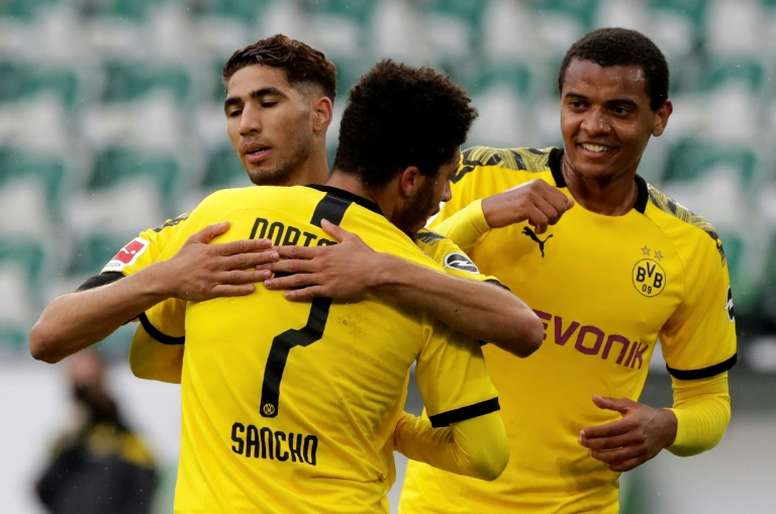 Sancho, Wistel, Guerreiro, Zagadou and Akanji break quarantine to get hair cut
5 Borussia Dortmund players broke the quarantine and the hygiene protocol proposed by the Bundesliga to welcome their private barber without a mask.
It was Jadon Sancho, Axel Witsel, Raphaël Guerrero, Dan-Axel Zagadou and Manuel Akanji. All of them welcomed Winnie Nana Karkari, known as the 'Fresh Prince the Barber' and who lives in Düsseldorf.
'Bild' and 'Ruhr Nachrichten' indicated that the 5 Borussia Dortmund players broke the hygiene protocol when receiving Karkari last week, who cut their hair without a mask.
The club, according to the aforementioned sources, weren't informed of the incidents. The 5 players face a possible sanction from both the Bundesliga and Borussia Dortmund.
Added to this is the fact that all players may have to be quarantined for two weeks if the German Federation so stipulates, which would cause them to miss between two and three matchdays.
Karkari, in 'Bild', assured that he only took off his mask to take photos with his Borussia Dortmund clients, but that he followed with the hygiene rules at all times.
"It's normal for our boys to have to cut their hair after so long. What can't be is that it happened without masks. This is an issue that we will be stressing to our players very, very clearly. The barber himself should also question his behaviour", the club said in a statement collected by 'AS'.
June 3, 2020