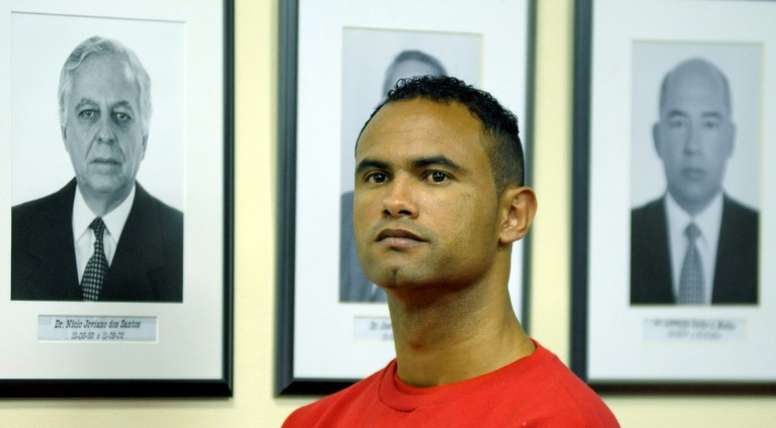 Return of Brazilian goalkeeper convicted in murder prompts uproar
Bruno Fernandes, commonly known as simply Bruno, was still due to sign a contract with Boa Esporte, a spokesman for the second division club told AFP. Bruno was released from prison last month after an appeal to the Supreme Court.
However, pressure mounted from sponsors and furious reactions on social media. Although Bruno had been originally scheduled to sign a contract Monday, a spokesman for the club told AFP that the exact timing was still not sure.
"The goalkeeper Bruno will be presented to the media with a press conference at a date, time and place that will be announced later," the spokesman said.
Earlier, the club's main sponsor, holding company Gois and Silva, announced it was pulling out.
"Given the decision to go ahead with the recruitment of Bruno, the Gois and Silva group officially announces that it is no longer a sponsor," it said in a statement.
Three other backers had withdrawn since the weekend.
Throughout the row, Boa Esporte in the southeastern city of Varginha has insisted it will not waver in bringing the 32-year-old former first division Flamengo keeper back into the game.
The club "reiterates its position that it is in favor of social reintegration and that Bruno the goalkeeper deserves a new opportunity as a professional. The club has no link to personal actions by Bruno or his past," the club said in a statement.
Bruno had been incarcerated since 2010 for his role in the kidnapping, imprisonment and killing of Eliza Samudio, whom he had gotten pregnant. In 2013 he was sentenced to 22 years behind bars.
Samudio's body has never been found and Bruno admitted in court that her body had been fed in pieces to dogs.