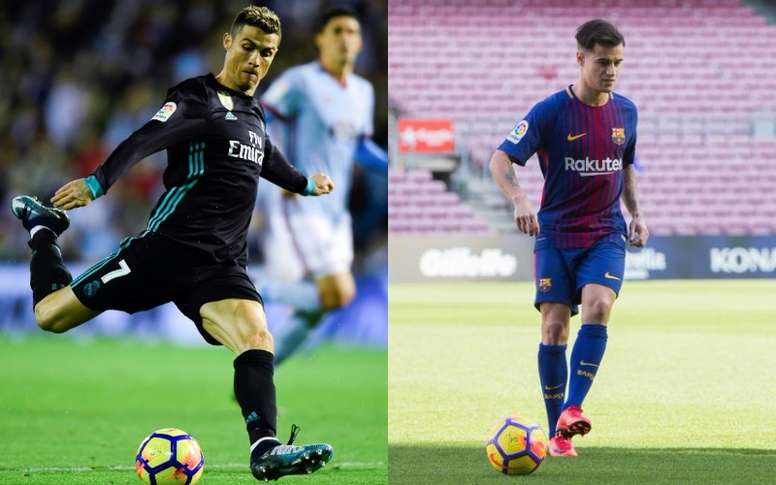 Real or Barca, who spends more on transfers?
Since the start of the 21st century, both Real Madrid and Barcelona have acquired a certain reputation for being prepared to splash the cash when it comes to bringing the right players to the club, with Gareth Bale, Cristiano Ronaldo and James Rodríguez moving to the Bernabeu for exorbitant fees and Philippe Coutinho, Ousmane Dembélé and Neymar making to move to the Camp Nou.
Those players are the most expensive acquisitions in the history of each club, with Real spending €101m on Bale, €96m on Ronaldo and €80m on James. Barca, for their part, have spent €120m (plus €40m in add-ons) on their latest recruit, €105 (plus €35m in add-ons) on Dembele and €95m on Neymar, though it's fair to say that the latter repaid his fee and then some.
In total, according to figures from 'Transfermarkt', 'Los Blancos' have spent a whopping €1.628bn on transfers in the last 18 years, leaving their arch-rivals lagging behind, with Barca's total spend ammounting to €1.554bn.
If we look at these figures in terms of titles won, then once again it is Barca who come out on top. Real, who have won 25 trophies this century, have spent and average of €32.4m per title, compared to the €25.8m that Barca average across their 30 trophies.
Finally, Real have also signed more players during the last 18 years, with 90 new faces touching down at the Bernabeu compared to 87 at the Camp Nou.