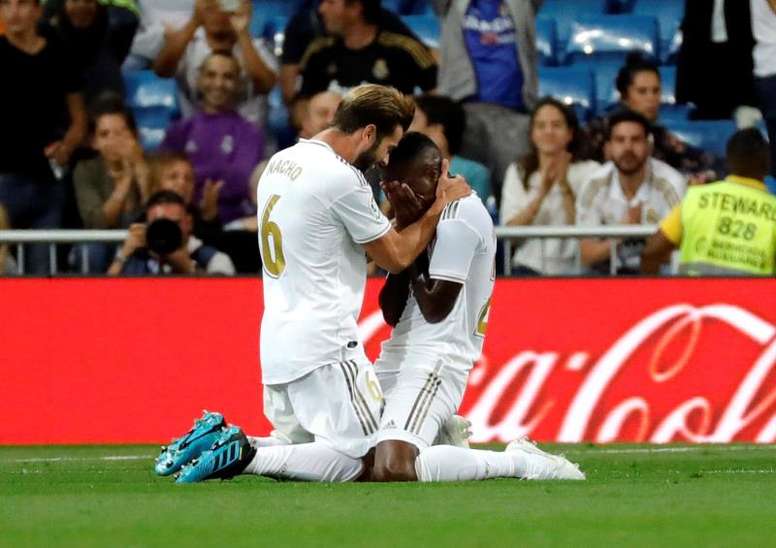 'Real Madrid B' works
'Real Madrid B' works. Against Osasuna, Zinedine Zidane made 8 changes to the side that faces Sevilla, with players such as Areola, Odriozola, Militao, Nacho, Valverde, Luca Vázquez, Vinicius and Jovic all playing.
Furthermore, in the 2nd half Rodrygo came on, and scored just like his compatriot Vinicius. Both players led their team to victory in the Bernabeu, in a night that 'Zizou' took a risk and it paid off.
The Frenchman rested a starter such as Gareth Bale, who never made the squad. He also never played Eden Hazard and Karim Benzema, who both remained on the bench.
After bringing on Rodrygo who practically scored with his first touch, he took off Fede Valverde to give gave time to the Colombian James Rodríguez, who also played excellently in the Madrid midfield.
'Los Blancos' kept their fan's excitement intact and now occupy first spot in the table, which is more motivation for the team just before they come toe to toe with Simeone's Atletico. Furthermore, the best new for Zidane is that his usual starters will come into the derby relaxed.
And soeaking of good news, a good stat is that they have kept a second consecutive clean sheet, marking a terrific debut for Areola.
Leaving the stats to one side, and focussing solely on feelings, Real Madrid seem to have recovered from the rather peculiar essence of previous seasons, a breath of fresh air and a light at the end of the tunnel on the park. The fans are enjoying it and it is reflected in the results.