Raphinha and Aubameyang, the Chelsea-Barca link

BeSoccer
5 months ago
3.4k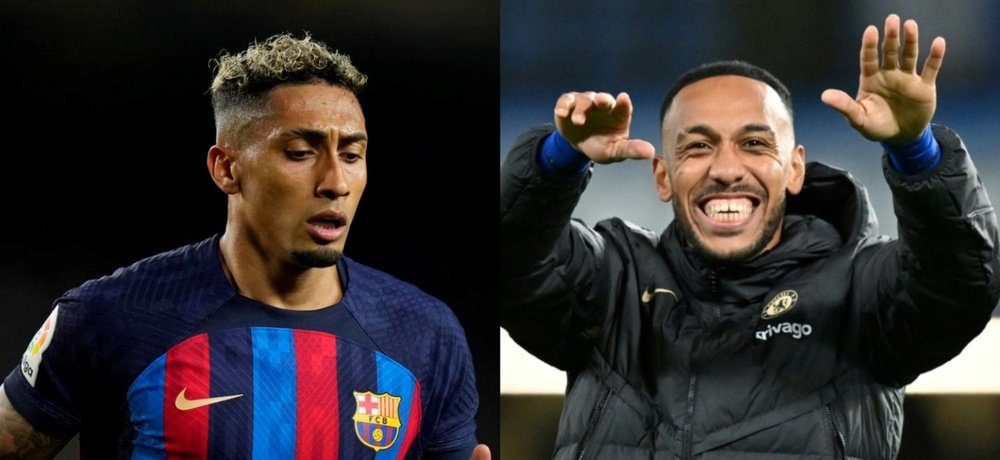 Raphinha and Aubameyang could be protagonists of a move. EFE
Raphinha and Pierre-Emerick Aubameyang, Barcelona and Chelsea. The four parts are part of a poker which could end up in a deal with both sides ending up satifised in the summer transfer window.
In both reports from 'Sport', the Brazilian is a player Todd Boehly wants in order to expand his star-studded cast in London. As for the man from Gabon, he's only thinking about returning to Catalonia.
Both bits of news would please both Spain and England, but especially Barcelona. The Catalan side must reduce their wage bill by around €200 million and selling their number 22 would go some way in doing that.
What's more, Chelsea tried to sign Raphinha last summer, but Joan Laporta got ahead to sign the Leeds man. We'll have to keep tabs on everything that goes on in this edition of the window.
To conclude, as for Pierre-Emerick Aubameyang, Barcelona will always go for someone when they feel there's benefit to be had. In this case, the player would leave Chelsea on a free, reducing costs, as well as being a natural replacement for Robert Lewandowski.
Mentioned in the news story
LaLiga

Premier League

Barcelona

Chelsea

P. Aubameyang

Raphinha