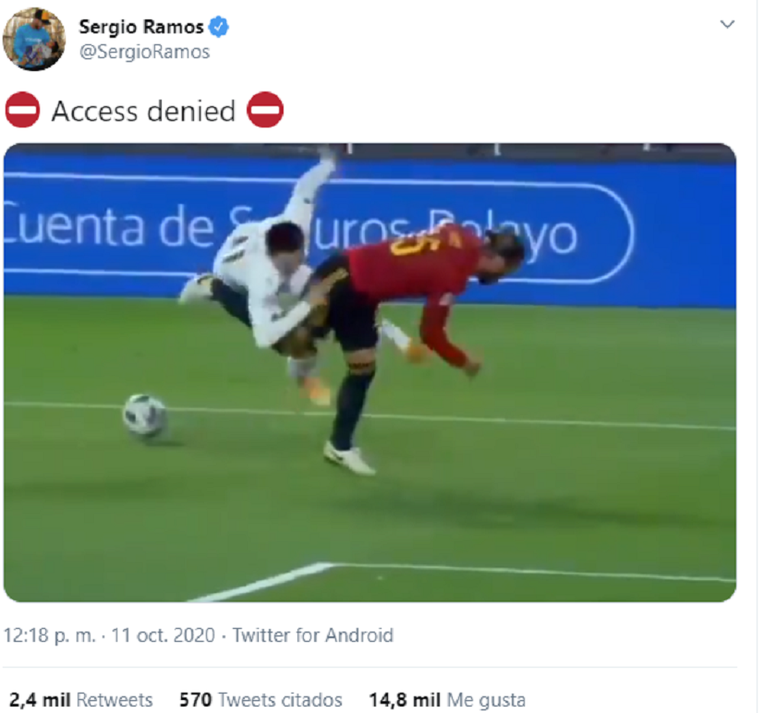 Ramos took a chance and it worked perfectly
Spain have sealed the triumph in the match against Switzerland, but without shining. It was not pleasing to watch for the spectator and goal came due to the pressure that Spain put on a Switzerland side which made the mistake.
But the Swiss put Spain in a difficult situation on several occasions, but also towards the end. Sergio Ramos, in one of those dangerous moves, stuck his leg out to dispossess the Swiss player inside the box. The central defender took a chance and nearly gave away a penalty, but his tackle was outstanding.
Ramos prevented Vargas from getting past him and he got the ball off him thanks to his heel. Vargas went to the ground, almost doing a somersault in the process, but there was no foul.
Sergio Ramos was very alert throughout the whole game and he put in a good performance.
Aware of that, Real Madrid uploaded a video of the tackle on social media and Ramos said "access denied" in a tweet which has gone viral. It received more than 20,000 interactions (likes, tweets or mentions) in less than an hour.