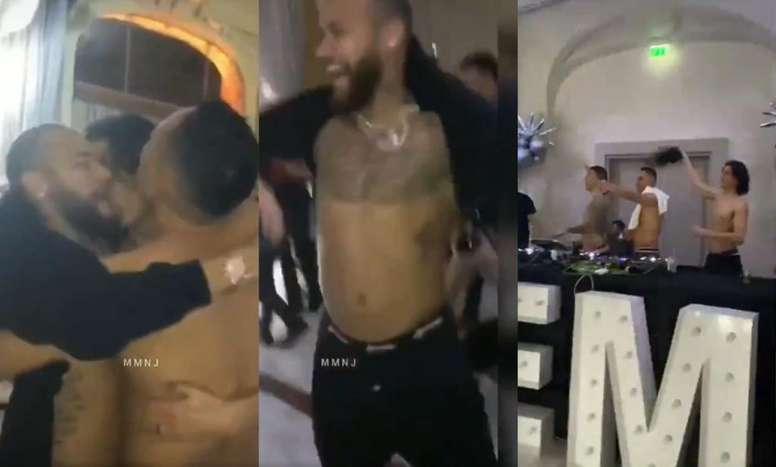 PSG squad party hard a day after losing to Dortmund... And social media goes wild
February 18, 2020. Borussia Dortmund beat Paris Saint-Germain 2-1 at home in the first leg of the Champions League Round of 16. On 20 February 2020, the PSG squad celebrates the birthdays of Mauro Icardi, Angel Di Maria and Edinson Cavani in style.
Only 48 hours elapsed between the two events, enough time for the Parisians to forget all about the European defeat and go wild in celebration, as was captured in social media.
What started out as a peaceful and quiet evening with cakes and children in a Paris hotel, turned into a festival of shirtless players, Neymar showing off a belly that is unusual for a professional player, and chants of all kinds.
February 21, 2020
To the rhythm of bachata and cumbia, the Brazilian himself, Keylor Navas and Cavani were three of the great protagonists. Mbappé also showed off his skills a photographer, at a party organised by Icardi's wife Wanda Nara.
February 21, 2020
But the party got out of hand and the images of the party have reached social media, where the player's attitude just days after losing in the UCL has been heavily criticised. We'll see if Thomas Tuchel thinks this is a problem or not...