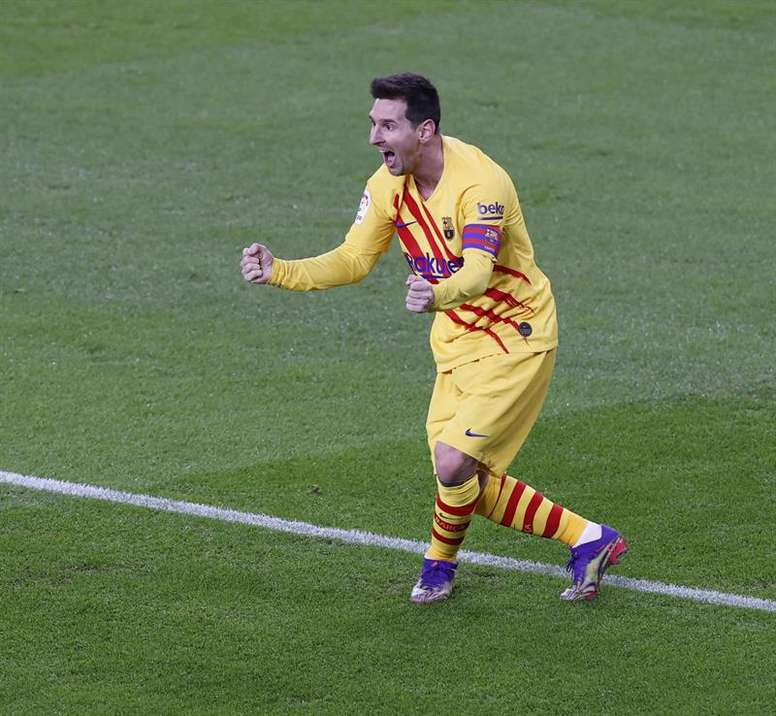 PSG confirm Messi interest
Leo Messi hogged all the football headlines again by getting sent off in the Spanish Super Cup final on Sunday. The Argentine hit Asier Villalibre and left Barcelona with 10 men in the final moments of the match.
The action may have made people forget that the Argentine is a free agent at the end of the season, so he can start to negotiate with other clubs from now. But PSG took it upon themselves to put the subject back on the agenda.
The sporting director of the Parisian outfit, Leonardo Nascimento de Araújo, gave an interview in 'France Football' in which he acknowledged the interest in Leo: "Great players like Messi will always be on the list of PSG".
"But, of course, this is not the time to talk about it or dream about it. We are sitting at the big table of those who are following the file closely", he added.
Leonardo, nevertheless, was prudent with the possibility of negotiating with the Barca number 10: "In fact, no, we are not seated yet, but our chair is reserved in case at the end of the season..."
"Four months, in football, is an eternity, especially during this time", the PSG sporting director added.