Premier League's deadliest-ever striker? Aguero's case aided by incredible stat

BeSoccer
5 months ago
2.1k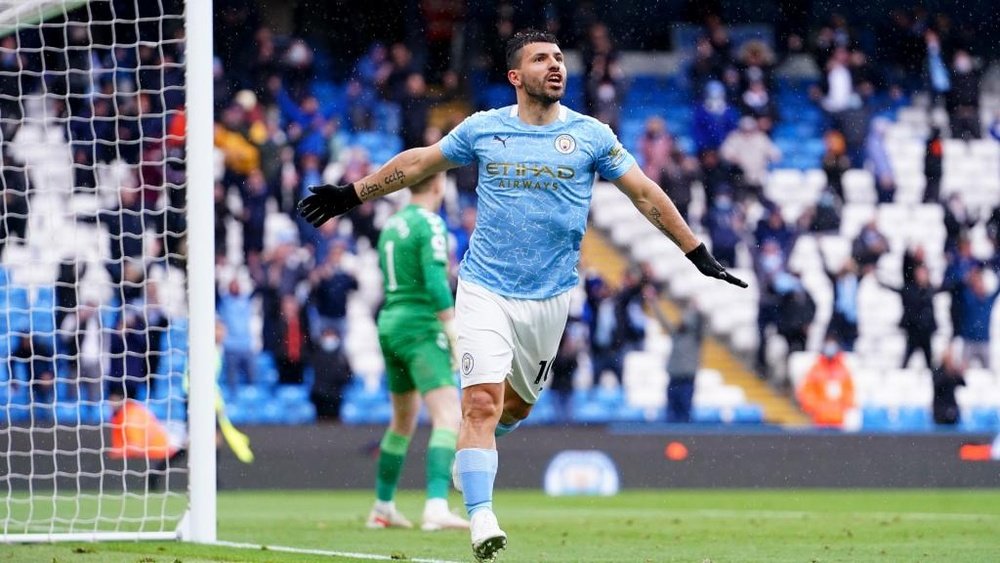 Aguero the PL's best-ever striker? GOAL
It is a debate almost as old as the competition itself – who is the best striker to grace the Premier League?
Let's be honest, there are many different ways of looking and none are absolutely nailed-on.
However, one area that many might point to is goals frequency.
It stands to reason. The aim of football is to put the ball in the net and the player who does it most regularly must be pretty good.
That's where Sergio Aguero comes in.
December 15, 2021
The Manchester City great announced on Wednesday that he has retired from the game due to health reasons, having had a heart issue detected over the past month and a half.
It has cut his career disappointingly short given, at 33, he seemingly still had plenty to offer – but it does provide the opportunity to look back on one of the best goalscorers of recent times.
While he enjoyed his breakthrough to a global audience with Atletico Madrid, he truly peaked at Manchester City and went on to become their record goalscorer with 260 strikes across all competitions.
Of those, 184 were scored in the Premier League, the most any player has ever scored for one club in the competition. He is undoubtedly a modern great.
But compared to the Premier League's other legendary strikers, is he the greatest?
Aguero's 184 goals in the Premier League came at a rate of one every 108 minutes, by far the best record of any player to net at least 20 times in the competition.
But what makes this even more impressive is the fact he could play another 2,520 minutes (or 28 full matches) and still boast the best minutes-per-goal ratio (20+ goals) in Premier League history.
So while Alan Shearer may hold the record for most goals, it would seem Aguero was even more lethal...
December 15, 2021
Mentioned in the news story
La Liga

Premier League

Barcelona

Man. City
Sergio Agüero