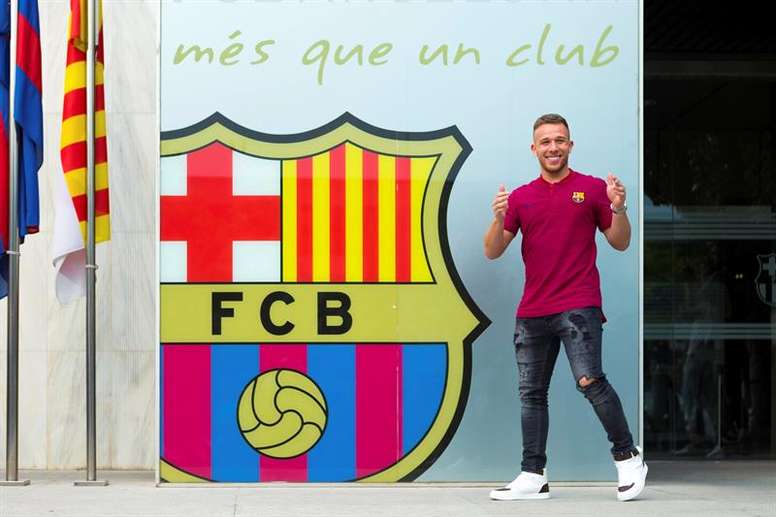 'Playing for Barcelona is a dream, I'm privileged'
"I'm very happy, I've always dreamed of being able to wear the Barcelona shirt, it's a dream for any player to play with the best in the world and I feel privileged," he said.
The Brazilian said that Barcelona "has always been a champions club" and that he signed for the Catalan team to help it remain as one.
"With the help of my colleagues, I will do everything possible to keep winning titles," he added.
The former Gremio player travelled from Porto Alegre to Lisbon, before travelling on to Barcelona.
He came to the Catalan capital alongside his brother, and his agent, Jorge Machado.
After arriving in Barcelona, Arthur posed for photos next to the club's crest at their offices.
On Thursday, he will be presented with a Barça shirt, after signing a contract that will last six seasons.