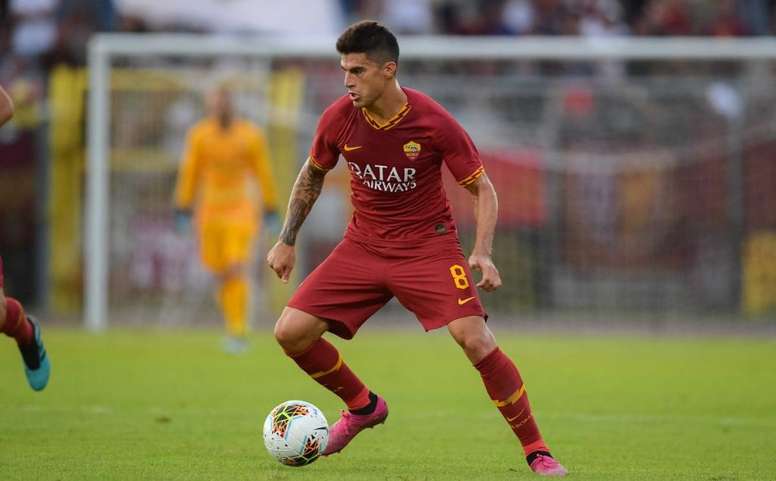 Perotti returns after 5 months without playing
Perotti, born in Moreno in 1988, hadn't played for Roma since 26th May, when he started and scored a goal against Parma in the last matchday of Serie A. From there, after training in the summer and playing some friendly matches with the rest of his teammates, he suffered an injury in the rectus femoris that prevented him from playing the start of the season.
It was the umpteenth injury in the last few months for Perotti, who only played 15 matches last season and who has missed 35 official Roma matches in the last 2 seasons.
On Sunday at the Marassi de Génova stadium, Perotti played the last 15 minutes and gave away details of good technique, although he could not avoid a lacklustre 0-0 against bottom side Sampdoria.
However, he did play some minutes and the got the rhythm of the game that could help him for the upcoming Roma matches, who play Borussia Monchengladbach in the Europa League on Thursday and Milan on Sunday in matchday 9 of the Serie A.
His recovery comes at an important time for Roma, as Cengiz Under and Henrikh Mkhitaryan are out injured, and Justin Kluivert is suspended for Roma v Milan after he was sent off against Genoa on Sunday.