Last news J. Quintero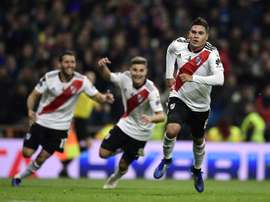 After their success in the Copa Libertadores, River Plate's match winner Juan Fernando Quintero has the possibility of moving to the Chinese Super League. River Plate's management are set to evaluate his situation after the Club World Cup, but everything indicates that they will not reject such an approach.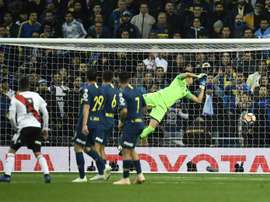 River Plate midfielder Juan Quintero said his side were worthy Copa Libertadores champions after his stunning extra-time goal in Sunday's 3-1 victory over fierce Argentine rivals Boca Juniors in Madrid.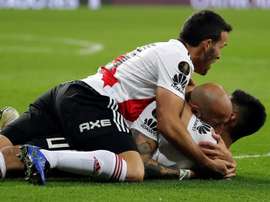 Goals from Juan Quintero, Lucas Pratto and Gonzalo Martinez saw River Plate come from behind to defeat bitter rivals Boca Juniors in the Copa Libertadores final second leg on Sunday as 'Los Millonarios' were crowned champions of South America.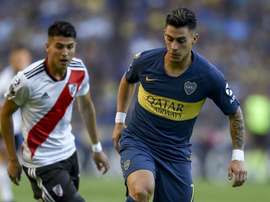 Cristian Pavon and Juan Fernando Quintero are among the stars who could decide the Superclasico Copa Libertadores final showdown.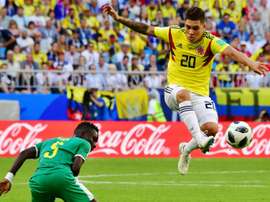 According to reports, Premier League side Spurs are keeping a close eye on Porto playmaker Juan Quintero following his impressive displays at the World Cup in Russia.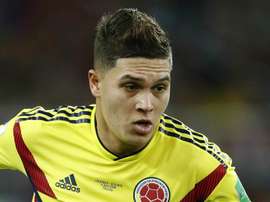 River Plate's president said Juan Fernando Quintero is happy in Argentina but nevertheless quoted his price for the 25-year-old midfielder.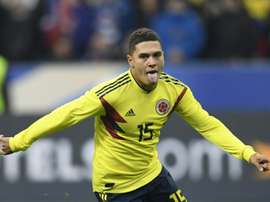 Juan Fernando Quintero could make a return to Europe this summer, after confessing that this is one of his aims.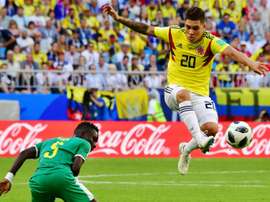 A new injury to James Rodriguez, this time to his right calf, has thrust the mercurial Juan Fernando Quintero back into the foreground ahead of Colombia's World Cup clash against England.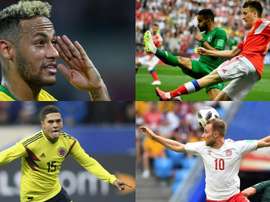 Real Madrid and Barcelona are on the prowl for several players at the World Cup in Russia right now. Neymar, Quintero and Eriksen are just some of the names that are listed on the agenda of both clubs.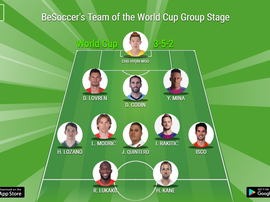 With the World Cup Group Stage now over, we take a look at the eleven best performers so far in the competition, according to 'ProFootballDB'.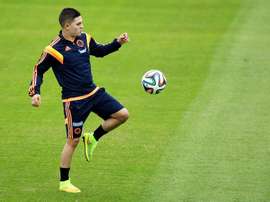 Similar to the discovery of James Rodriguez in the 2014 World Cup, Real Madrid have now got their eyes on Colombian attacking-midfielder Juan Quintero.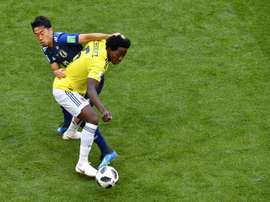 Japan took advantage of a moment of madness from Carlos Sanchez to upset Colombia and run out 2-1 winners in the opening match of Group H in Saransk.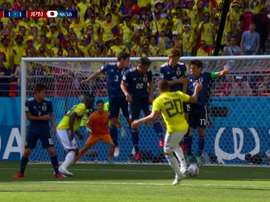 Having gone a goal down and been reduced to ten men early on against Japan and with talisman James Rodriguez not fit enough to start the game, things looked bleak for Colombia on Tuesday. Step forward Juan Quintero.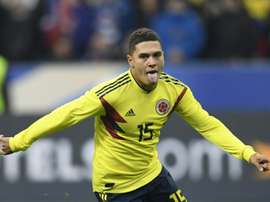 Substitute Juan Quintero lashed home a penalty five minutes from time as Colombia came back from 2-0 down to stun France 3-2 on Friday.