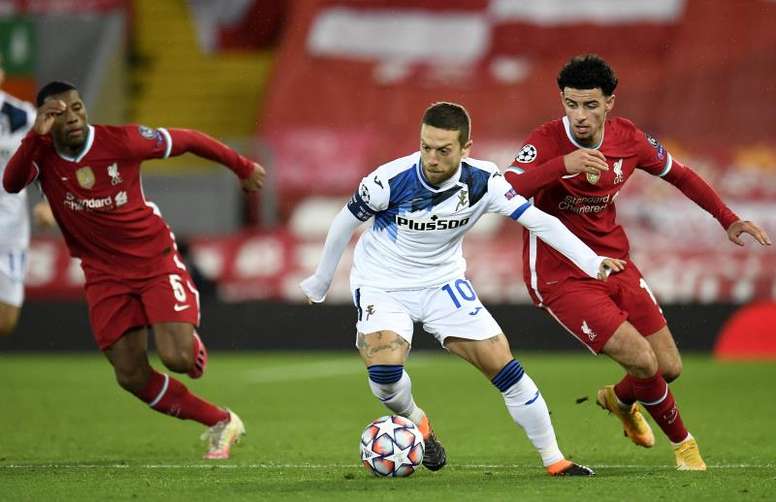 Pepe Castro confirms that Papu cost five million plus three million in extras
Papu cost Sevilla five million euros plus three million euros in extras. Some media have quoted this number and others have put the operation at a couple of million more, but this is the payment made by the Andalusian club to Atalanta. It was confirmed by their own president, Pepe Castro.
"He has arrived for five million euros plus three in extras and until 2024, with whom we hope to be able to dance on many occasions. How can I not know Papu's dance? Since the interest in him came out, that dance is seen over and over again. There are imitations with photos of me and Monchi dancing," he explained.
On the club's track record, he said: "Do you see all those titles? They are based on suffering. We are going to give him a lot of love and we are going to demand a lot from him. This Papu means that ambition that we have, being in the pandemic and we have made that effort to improve in the second round. We have grown a lot in sporting terms and we need to grow financially. Our dream is to be in the top three or four in LaLiga".
He also confirmed proposals from England for En-Nesyri: "Yes, they have tried to sign En-Nesyri. English teams, but we have no intention of selling and the player himself has said he is delighted. There was an offer of 33 million euros plus five million euros in variables, but there have been no other firm offers".
As for whether the club will make more signings, although he revealed that Isco was on the table, he also ruled it out: "Isco? Both Monchi and the board met and talked about many players and Isco is one of them. But he has never been a target, we never spoke to Real Madrid or Isco. We spend what we can and that's why we don't have the problems that others have".