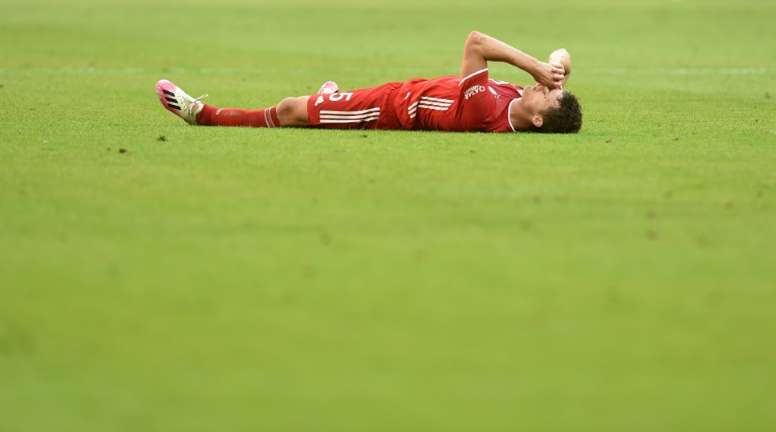 Pavard injury could put him in doubt for the Champions League
Bayern Munich's plans of winning the Champions League have suffered an upset. Benjamin Pavard could miss the match against Chelsea, and later the match in Lisbon, due to an injury.
It was Hansi Flick, at a press conference, who confirmed the news. "He has suffered an injury in training this Sunday. We will have to wait for him to be properly examined to know if he will be out and, if so, for how long," he said.
A major setback for Bayern Munich in their only remaining match. Pavard had taken over the right flank, where he played 46 games this season.
In addition, the Bayern Munich coach confirmed that none of the signings from this summer's market will play against Olympique Marseille, a friendly match with a view to the Champions League.
"We will change our approach to focus exclusively on Chelsea after Friday's match against Marseille. They have played very well in recent weeks, so it is crucial that we are fully focused from the outset," said Flick.